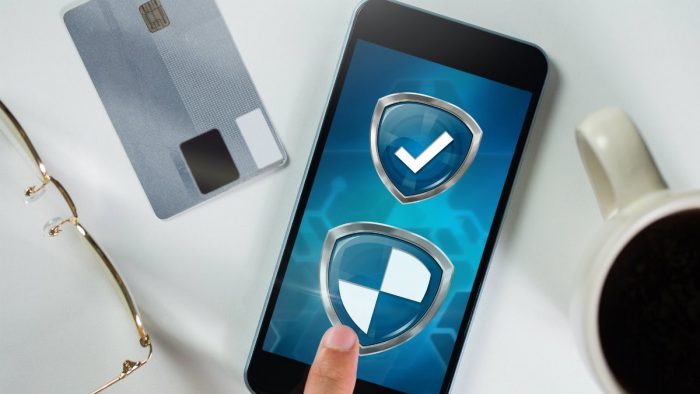 You have an antivirus installed on your personal computer. Why? You want to protect it and make it lives longer. Don't you think your android phone and tablet need one? Fortunately, there is thousands of antivirus application available in Play Store. You want to get the best android antivirus app to protect your phone and android tablet from malware and corrupted apps.
If you're looking for the best antivirus app for android, download one from Play Store. Some friends may recommend the application you can download from their site. But it may be illegal and not safe for your phone. So here comes some best android virus protection app recommended for all android devices.
Best Android Antivirus App
1. Bitdefender Mobile Security
If you're looking for a free antivirus application for android, skip this one. Purchase this app with only fifteen dollars a year. Make sure your android version is at least 4.1 before purchasing this app. Bitdefender Mobile Security comes with a bunch of useful features, a cheap premium version, and the best malware protection you can ever get.
2. Google Play Protect
For those who are looking for free best android phone antivirus app, there's Google Play Protect. Just like the first app above, this one requires 4.1 android versions. This one is highly dedicated for android devices, with excellent anti-theft features and little system impact. Unfortunately, this app doesn't have good malware protection for your phone.
3. Safe Security or 360 Security
Safe Security that's also known as 360 Security comes in two versions: the free one and the premium one. The free version comes with infinity ads. If you want to eliminate those ads, you'll need to pay twelve dollars a year. This app isn't only a virus scan app, but also as a system cleaning app. Besides, Safe Security gives you an app lock, photo locker, performance booster, and so on.
5. Kaspersky Mobile Antivirus
Here's another antivirus that comes in free and premium versions. Both versions have no ads, so you may want this one instead of the previous application. Unfortunately, the app lock feature is available on the premium version only. Not only the malware protection feature of this app is extraordinary, but also it has call blocking feature that helps you live more quietly.
6. Norton Mobile Security
This app was the best android antivirus app in 2019. It has wonderful malware detection and intuitive design. It is no longer favored by many people in 2020 since Norton killed many functions of the app like the anti-theft feature, contacts- backup feature, and malicious link blocker. Also, Norton killed the free version! But, this app has an App Advisor that checks the apps on your phone.
7. Avast Mobile Security
Unlike the previous apps, this one requires android lollipop or 5.0 versions. It has three different app versions: the free one, the twenty-four dollars version, and the forty dollars. The free version already has lots of amazing features. If you're wondering what is the best android antivirus app? This might be the answer. Unfortunately, the SecureLine VPN feature is for the premiums only.
8. McAfee Mobile Security
This application also comes in three versions, including the free version. The free version comes with a bunch of ads. The app lock feature is opened for the premium version only. But don't worry; the free version also gets lots of features. This app even has a guest mode that lets your friends borrow your android phone for a short time. This unique feature is a rare feature.
9. Sophos
This brand has a wonderful antivirus app which is also the best android antivirus app. No ads will be found in this app. Sophos provides solid protection by blocking websites that have illegal content and spams. You can schedule this app's antivirus scanner so it will scan folders and files periodically.
10. Trend Micro
Trend Micro can scan malware in newly installed apps. It can also protect the other programs from being accessed by newly installed apps. This app also has a Facebook privacy scanner. This scanner is going to warn you when the profile settings of your Facebook are showing personal information that's sensitive. Trend Micro comes in a free version and premium version.
11. Avira Antivirus
Here comes the famous antivirus app. Avira will scan your downloaded files and the entire files on the phone's memory. This app is also going to scan SD card or other external storage you mounted to your phone. Get the premium version of Avira if you want to get an app that has better support and an auto-blocking feature for malicious websites.
12. AVG
AVG is another famous app considered as the best android antivirus app. This app is not just about antivirus, but also app lock, photo vault, and security scanner at once. Some other features available to turn off the settings of battery draining, to delete junk files, et cetera. There's even an anti-theft feature that lets you track your lost phone on Google Maps.
13. Endpoint Security
The latest version of this app has been tested in Android 8.0.0 and the result is amazing. This app protects your android phone from the latest malware. It also detects the widespread of android malware that's been discovered in last month. Endpoint Security neither impacts your phone's battery life nor slows down your device during normal use. Get this app right now.
14. OnAV
Version 1.0 of this app has also been tested on android 8.0.0. The result shows that Endpoint Security is above this app. OnAV has an application control feature that rejects, limits, or allows access to some apps. It also has a backup feature that lets you save your personal data to cloud storage or SD card. OnAV also has a call blocker feature and privacy advisor feature.
More than ten apps have been shared above. Which one do you think is the best android antivirus app for your own android phone or tablet? If you're not sure about the premium versions of those apps, you may want to get the free version first. Taste the amazing features first then move on to the premium version if you think your android device deserves better protection from the paid app.