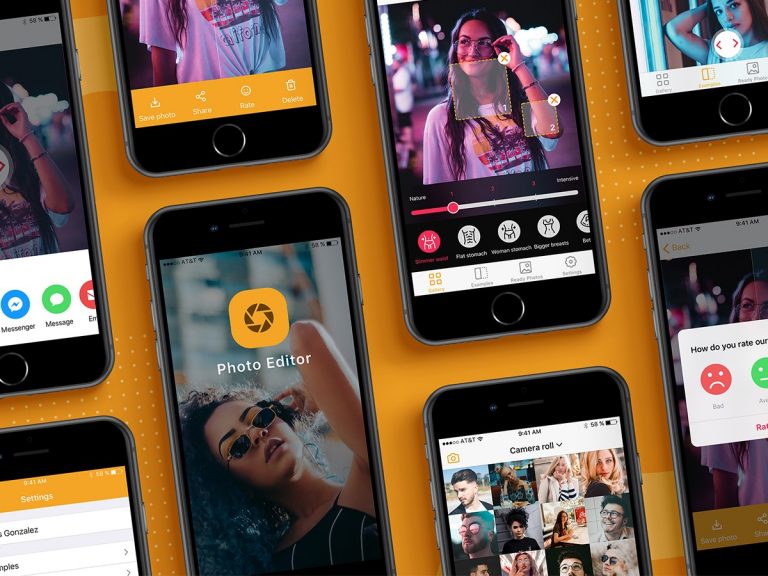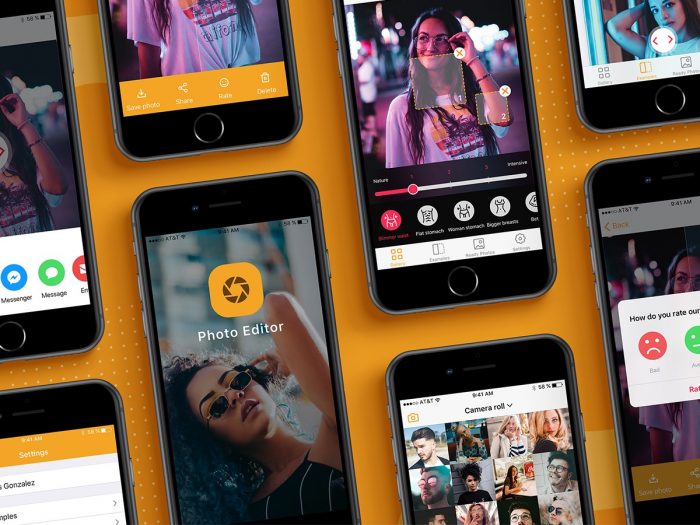 For photographers, photo editor application is not so crucial. They took good photos already and need no filter or edit to make their photos look amazing. But for me – and you, since you're here –, the best photo editor app probably is everything. Unfortunately, some apps designed for Samsung and other Android smartphones are not available for iOS.
Don't worry; you'll see the best photo editor app on mobile that you can download on your iPhone device or on an android phone to create adorable photos for Instagram posts or stories.
Best Photo Editor App for iPhone
1. Adobe Lightroom
This free best photo editor app also comes in a premium version. The premium version requires you to pay ten dollars per month for a subscription. This wonderful application comes with all features like presets, watermarking, RAW photos support, explore adjustments, and so on. Syncing photos across many devices require you to upgrade the app to a premium version.
2. Photoshop Express
Here's another best photo editor app you can download on iPhone. This one has professional tools. This Express version of Adobe Photoshop comes with awesome features that allow you to adjust your photos' exposures, crop your photos, and do many other things. There's also a full version for the iPad. Complete your iPad Pro; Photoshop is the best app to edit your photos there.
3. VSCO
What is the best photo editor app that makes your photos look like film? VSCO is the answer. This app comes with a bunch of filters. This app also allows you to purchase presets packs. VSCO can be downloaded for free. But if you want more filters and tools, you need to get the VSCO membership that unlocks most features.
4. Afterlight
This application is free and completed with wonderful features. Unfortunately, that free app doesn't come with full features. If you want to unlock the entire features, you need to pay three dollars per month for subscription or eighteen dollars a year. Pay thirty six dollars for one-time purchase is much better than a subscription.
5. Lens Distortions
This best photo editor app adds some realistic effects to your photos. Add light rays, snow, fog, and other weather effects that can be done easily thanks to Lens Distortions. Download this incredible photo editor app and get five filters for free in every section. The other filters will be opened for those who subscribe.
6. AirBrush
This one is the world's best photo editor application for iPhone users. Check on the App Store and you'll see the high rating it's got. AirBrush is free to download. Need to look pretty? Remove your pimples, smooth your wrinkles, whiten your teeth, and even out your skin tone without makeup. Just edit your photo with this wonderful application and get more likes on your Instagram post.
7. Camera+
This app helps you shoot like the experts. Camera+ comes with easy controls, a stabilizer that helps steady shooting, touch exposure, gridlines composition, and so on. Advanced tools such as red-eye remover, straightening, white balance, and vignette are all available in this app. Camera+ also lets you share the photos you've edited on Flickr, Twitter, and Facebook.
Best Photo Editor App for Android
This will only be fair if there's a list of best photo editor app on android. If you're an Android user, don't get a photo editor application recommended in 2019. Below is the recommended photo editor application for android in 2020.
1. Snapseed
This application was designed by a huge famous company, Google. Snapseed comes with a bunch of photo editing options. The app lets you to control your images. Edit the temperature, blur, vignette, and many more attributed easily using this application. Some effects are also available like the Retrolux filter that's so unique, 1960s film looks, and many more.
2. PicsArt
PicsArt is another free photo editor application for android users. Editing photos is more fun with this app since it lets you decorating photos with text, adding sparkle, creating a remix, and adjusting the photos' color. Many more filters will be available for those who subscribe.
3. Hypocam
If you want to be a master of black white photography, this one is the best app. Hypercam is dedicated to converts your photos to monochrome photos. There's news feed in the style of social media if you need to find more inspiration about black white photo editing.
4. InstaSize
More than a hundred filters in this best photo editor app are going to enhance your photos. It also has resizing options that you can use to create banners and storing through instant cropping feature. Over ten adjustment tools like sharpness, contrast, and brightness are waiting for you to edit your photos. Glow enhancer, blemish remover, whitening tool will beautify your portraits.
5. Ribbet
Ribbet comes with a unique collage function. Create your own shape collages using many photos. Editing your photos with music notes, dog paws, hearts, stars, and smileys and many more layouts that are based on the preset shapes will be fun and pleasant. You can import the photos you want to edit through Google, website URL, Facebook easily.
6. TouchRetouch
Here comes another unique photo editor application for android. Need to clean your photos from pimples and telephone wires? Then you need this app. Retouching features come with the clone stamp, eraser, lasso, and so on. You can remove the things you don't want from the app with only one touch. Two dollars will be enough to get this application.
7. Photo Lab Picture Editor
Sure there's no one better to fix you but Photo Lab Picture Editor. Bunch of filters, photo frames, overlays, animated effects, paintings, and sketches are going to make you look like a professional editor. Save your edited photos to your Gallery easily while use Photo Lab Picture Editor.
Those were the entire best photo editor app for both iPhone and Android devices. Learn how to use those apps – their filters and features – to create magnificent photos. Your extraordinary photos will raise the likes of your Instagram posts. Whether you want to clean your face for a more beautiful look, or you want to create artistic photos, the entire apps above will never fail you.