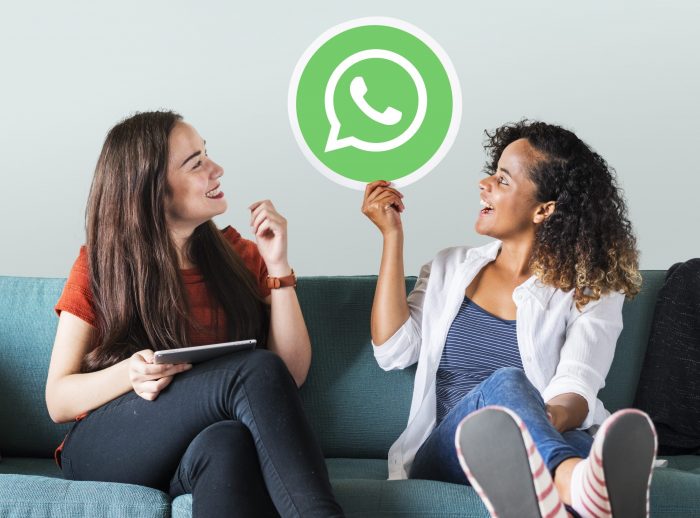 WhatsApp is one famous messenger app used by billions of people around the world. In 2018, the new WhatsApp product has been introduced, it is WhatsApp for business. This WhatsApp allows business owner to separate their personal chat from their business chats. Even WhatsApp for business comes in two different versions. Which one is WhatsApp for business multiple devices?
Only one of both WhatsApp Business apps is WhatsApp for business multiple devices. Before understanding the types of WhatsApp for business, you better learn about its function and its difference between the regular WhatsApp first.
WhatsApp for Business Function
WhatsApp Business comes with assorted messaging features that are all useful for business. If you run a small business, WhatsApp Business App is the right messaging app. There won't be messaging limitations applied in this application. You will be able to send a message as long as the contact number is saved on your phone. Businesses are able to send the first message through this WhatsApp type.
Well, there's also no limitation on content types or messages sent numbers. Just make sure the other people don't block your number so you can send them some messages like promotions. If your business is a larger business, you need WhatsApp Business API which makes your company pays first in order to access your customers over your preferred channel.
The opt-in rule is applied in this app. This rule is that you cannot send messages to your customers if they don't text your WhatsApp Business API first. So make your customers to text you first before you can text them back. WhatsApp Business's messaging even comes in two different classes. First is WhatsApp Template Messaging and second is WhatsApp Session Messaging.
If you can respond to any contact of WhatsApp Business in twenty four hours or less, it is called Session Messaging. But if you reply to your WhatsApp Business message after twenty four hours, it is called Template Messaging. Before sending a template message, there should be a template message that WhatsApp already approved first. Usually, WhatsApp won't approve marketing templates.
How to Register WhatsApp for Business
So, have you decided which WhatsApp Business type is the right one for your business account? It is time to download the right app and register your number. Before talking about how to use WhatsApp for business multiple devices, you better start understanding the steps to create the WhatsApp Business app account.
Download the WhatsApp Business application on your device – either android or iPhone
Run the app and fill your business number on it.
You'll get verification code; copy it to your WhatsApp Business app.
Create a business profile and complete the details like your company's website, contact information, and the company's location. You can also add operational hours to tell your customers when you're open and close.
Voila, you're ready to use your WhatsApp Business application to promote your products to your new or loyal customers. You can also complete the catalog page. Display the things you sell on this page. Complete the photos and pricings so your customers will see everything available in your small or large business. All of those features build the credibility of the business you run.
How to Use WhatsApp for Business Multiple Devices
If you have customer service and admins and you want them to get access to your WhatsApp Business account but you also want to monitor that account, you need to know how to use WhatsApp for business on multiple devices. Regular WhatsApp Business app doesn't allow multiple users to share one business account.
WhatsApp released WhatsApp Business API, especially for larger businesses. This WhatsApp version allows you to let some sales team to open your business account on their own device. Yet, there's another alternative of this WhatsApp version. Here comes a platform that lets you use WhatsApp Business account in several different devices.
This one belongs to a company with two to fifty people in a team. It has an interface based on the system of live chat. This is truly similar to WhatsApp Business's desktop version. The application will let you to assign chat automatically to the first operator that's available. It also lets you use the tags, reply templates and many more features that make collaboration become easier.
Compared to the regular WhatsApp Business app, the API version supports unlimited devices and users, perfect for medium businesses to the large ones. It can also connect to WhatsApp CRM or WhatsApp Business Solution. Unfortunately, this version requires you to get approval from WhatsApp when you're creating a new business account.
You must also respond to your customers' messages within twenty four hours in this WhatsApp Business version. Besides, when you're creating template messages in this WhatsApp Business account, they need to be approved by WhatsApp.
Unlike the WhatsApp for business multiple devices, regular WhatsApp Business app can be started more easily. Also, you can message all your contacts whenever you want without waiting for them to message you first. Unfortunately, one WhatsApp Business account cannot be used on many devices. Quick replies, away messages, and greeting messages in this app are also limited.
If your business doesn't have many people in the sales team, you only need regular WhatsApp Business app and its WhatsApp web (simply scan the WhatsApp QR code displayed by web.whatsapp.com on your WhatsApp Business app and you'll get the duplicate of your WhatsApp Business account on the personal computer).
Just make sure you keep your phone connected to the internet so that anyone using the website version of your WhatsApp Business account can keep responding to your customers though you're not using the WhatsApp Business app on the phone. To get WhatsApp Business API, you need to spend more money. If your business is just a small business, you'll waste your money on something less useful.
Grow your business first and create at least a medium company with more employees. Then you can consider getting WhatsApp Business API that lets your employees to access your WhatsApp Business account on their devices. Each version of WhatsApp Business applications brings pluses and minuses. Pick one that matches your business scale the most.