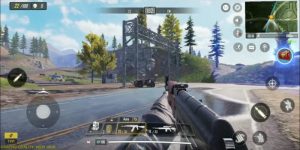 Enable Very High Graphics Call of Duty Mobile on All Devices
Hi! Wanna try the max graphics settings for CODM (Call of Duty Mobile)? Just follow this simple trick!
This tutorial will unlock all of the graphics features on Call of Duty Mobile though on a low-end smartphone.
Call of Duty Mobile is a free-to-play first-person shooter game developed by TiMi Studios and published by Activision for Android and iOS. It was released globally on October 1, 2019. It was originally announced in March of 2019. The closed beta was soon released in Australia and Canada. Wikipedia

Suggestion: Best Games for Android & iOS with High Graphics
In this case, I'm using the CODM (Call of Duty Mobile for the SEA server, so this version was published by Garena. If you have another version, just try this trick, maybe it will work too!
Suggestion: TOP Best Games for iOS with Beautiful Graphics You Should Play
Wanna try? Just prepare your high-end smartphone XD lets to look these awesome simple tricks.
How to Enable Very High Graphics on Call of Duty Mobile
Before you follow this trick, make sure your phone is capable to run the game with maximum graphics settings.
Exit the game
Turn OFF your Mobile Data Connection or Wi-Fi
Enter the Game Again
Wait for "Validating Data"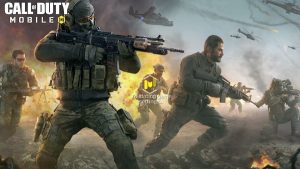 The notification "Connection Problem" will appear, Just Hit OK and the game will be closed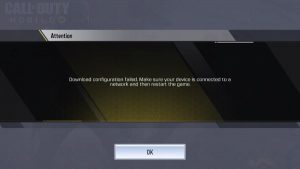 Then Turn ON again your Mobile Data or Wi-Fi Connection
Just Enter the game as usual
The "Timi" Logo will appear after "Garena's logo" (SEA)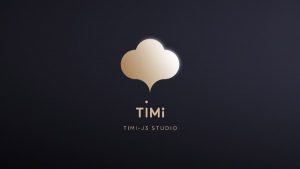 Login to your account and check the graphics settings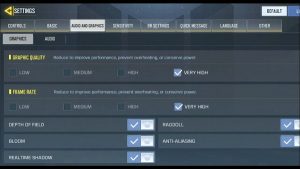 Don't try to potato phone, don't force it to use high quality graphics if your phone isn't capable to run the game
The tutorial above can be applied for any devices (low or high)-end smartphones, it depends on whether your phone is capable of running it or not?
Have a problem or anything to ask me?
Just type in the comment below!
See ya next time.
Neko