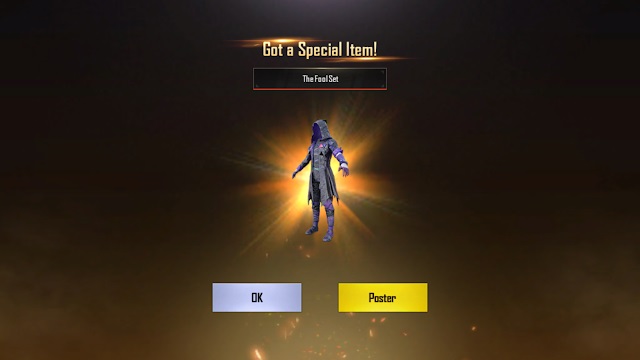 Install PUBG Mobile KR JP (Korea/Japan)
Hi survivor! XD
Wanna try a new different version? Yup, this's the best version of PUBG Mobile I think.
The Korean/Japan version has better then PUBGM Global or Taiwan versions, why? the first reason is the features.
The features on PUBGM Korean are more than Global version, there are lots of events, but if you want to join the events, you must use VPN and connect to the Korean server, as well for Japan, you must connect to Japan server with VPN.
Sometimes, the Korean and Japanese server has different events. So you can use the KR VPN then switch to JP VPN, but of course, if you using a free VPN, your connection will be slowly and not playable to join the match.
Suggestion:
Both of the Japan servers and Korean servers are in one application called "PUBG Mobile KR" or "PUBG Mobile Kr/Jp", Just the different at the events between Japan region and Korean.
The luck for GACHA on PUBGM Kr is also increasing by 70% I think XD
Why the drop rate of Gacha it's better than PUBG Mobile Global?
I don't know, Maybe to bring more player to play this version or the Korean and Japan version is published by Bluehole Company, now Krafton Game.
And the best features of PUBG Mobile Kr JP is Japanese Quick Voice Chat…
Yup, you can change the default voice chat to Japanese Quick Chat, Free? There is 2 free Quick voice chat in Japanese versions.
Then, if your life in another region, how to install PUBGM Kr Jp?
By using a VPN? Nope… if you use VPN, your download speed may be down and the game will be failed to install.
I'll give you some tips.
TUTORIAL HOW TO INSTALL PUBG MOBILE KOREA
1. Using TapTap
The first method is using a TapTap application, You can get this application
HERE.
Install and open TapTap application
Search for "PUBG"
Choose the "PUBG MOBILE KR"
Download it
Wait until finished and install the game, the OBB data will be installed automatically. so prepare your storage
2. Using QooApp
The second method is using QooApp, Get QooApp
HERE.
Download and install QooApp
Open and search for "PUBG"
Choose "PUBG Mobile (Korea/Japan)"
Download and install it, the OBB data will be moved automatically
3. Using APKPure
I'm only using this method, why? because I like to download it with the Download Manager.
To join the events, use a VPN that has Japanese and Korean Servers like "Totally Free VPN", "Solo VPN"
Well, that's some method to install PUBG Mobile KrJp.
I think this is the best version of PUBG Mobile.
Suggestion:
Have any problem? try to type in the comment section.
See you on next post
Neko