How to Hide Files on Android?
Hello!
I'm Neko, Nice to meet you.
Welcome to NyaaTech
Get interesting information and tutorials about Android, Tutorials, Gaming, Technology, Anime, Hobbies, Lifestyle. The information provided and the tutorial on this site are all free.
One of the most popular OS is Android.
Android is a mobile operating system developed by Google. It is based on a modified version of the Linux kernel and other open source software, and is designed primarily for touchscreen mobile devices such as smartphones and tablets. Wikipedia
Android has lots of features, include hiding a picture, video, music, or whatever files you want to hide with File Manager.
Yup, you can use the file manager in your android phone to hide files on android without any 3rd application needed.
Suggestion:
This's the easy method How to Hide Files on Android With File Manager
TUTORIAL HOW TO HIDE FILES ON ANDROID
Open your File Manager, on my phone I use "Es File Manager", You can use the default "File Manager"
Select the "Folder" or "File" that you want to hide and click rename
Add " . " in the first word of the file's name
Save it and your files will be hidden from your file manager, gallery, music, or video player
To show or unhide the hidden files follow this method.
Open your "File Manager"
Find the "Navigation Button/Menu", usually a "three-point button" or whatever, each application is different
Check the "Show Hidden Files"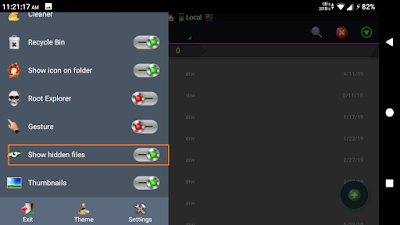 And your hidden files will appear with other hidden files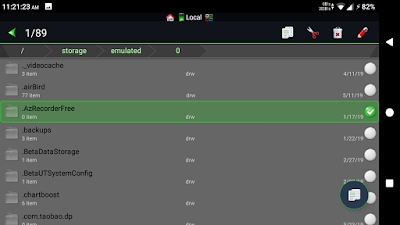 Rename and Remove " . " if you don't want to hide it again
So, that's a simple and easy method to hide or show hidden files in android with file manager and without any 3rd application.
Suggestion:
Have a problem or ask me anything,
just type in the comment section.
See you again next time.
Neko