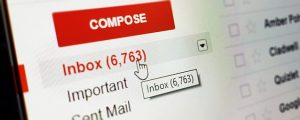 Hello there, have a lot of emails but dunno how to delete it permanently? You can read this awesome tutorial! You can delete multiple emails with one click without any software, also you can do this method for any OS (Android, iOS, Mac, Windows). We'll do this with a browser.
An email that accumulates does feel very annoying, let alone many who are spamming your email, the important email results are sometimes enclosed by unimportant emails. Therefore, you have to clean some emails, in this way you can delete the email at once.
Tutorial Delete Bulk Email in Gmail at Once
Let's do this easy thing!
Open your Gmail in a browser like Chrome, Mozilla, etc…
Login to your Gmail account
Select one of a category at the left side that you want to delete, you can select the "Draft" or "All Emails" whatever
Hit the "Checkbox" at the top of email's lists
You'll see a notification "All 50 conversations on this page are selected. Select all xxxx". this means you'll delete only 50 emails. Hit "Select all xxxx" if you want to delete all of them
Then hit on "Delete" button

Then confirm if notification appear, Just hit OK
All of the deleted emails will be stored in "Trash" for 30 days
So you can go to Trash folder for delete it immediately

Well, you can do that with your phone or a computer, all you need is a browser and internet connection 🙂 That's how to clean/remove/delete the bulk emails in Gmail at once.
See ya next time, Neko