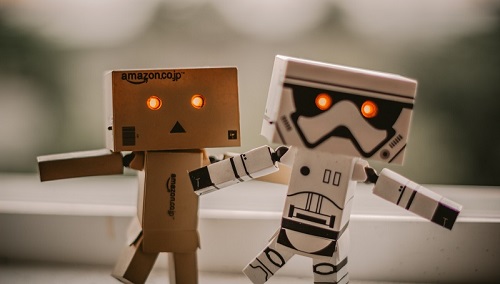 Hello, How are u? Let's talk about our security, All of the people have to secure heir privacy. Of course with their phone. One of them is applications. How if you want to hide some apps on Android? is possible? Yup! Android is a very smart Operating System. You can hide the file, apps, video, folder, or whatever you want. In this time, we'll try to hide the apps on Android with or without application.
Hide Apps on Android Without Application
The first way is to find this feature on your phone, cuz some Android UI doesn't have this feature. How to find it? The name of apps should be "Security" or whatever, Look at the menu drawer.
The second way is using search features at the "Settings", Search bar actually at the top of the settings menu, click on it and search for "Hide app".
If your phone has this feature, you can use it instead of using the 3rd application! You need to remember that the Android UI is different, so your phone may have a way that I don't mention above. Some phone also has fingerprint support or face unlock!
Hide Apps on Android With Application
If you can't find or your phone doesn't have the "Hide apps" feature, then you need to install the 3rd application. These are recommended applications to hide the apps on Android. Or you can search in Google Play for "Hide app"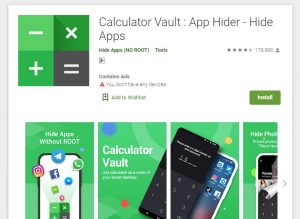 Nice apps, as the title, you can hide the apps with this calculator. So you can trick everyone in this way.
How to add an app to Calculator Vault?
In the hidden display interface, you can click the add app button, you can see the phone within the application, select the app to add to the Calculator Vault-App Hider, click the import apps button.
How to delete apps from Calculator Vault?
In the hidden apps interface long-press the hidden app, drag the application to the delete icon to delete the hidden application.
Uninstall outside the application has been hidden and the Calculator Vault will not copy the app's original data to the same app in the Calculator Vault.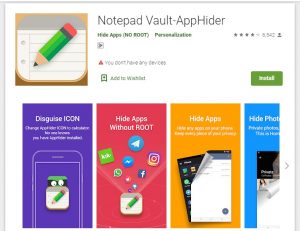 This app is the same as the first one, He can masquerade in a Notepad app and hide other apps. Great for the security of your privacy.
Very easy isn't it? Make sure you always keep your privacy even if it's just on your smartphone, have a good day! Neko