Change the Bootanimation on Android
Bootanimation – is a display of the loading system before booting to the home screen or the animation that appears when the phone is turned on (after the splash screen)
Each smartphone has different bootanimations, now… how to change the original bootanimation into custom bootanimation?
Of course, you can. But your phone must be rooted before with Magisk or SuperSu because we need to explore the system folder.
I've used the custom bootanimation for a long time ago, and always use this method to change it, but remember. Always backup your original bootanimmation, nobody knows what will happens!
Suggestion:
Are you interested? Let's do this amazing trick
TUTORIAL HOW TO CHANGE BOOTANIMATION ON ANDROID WITH ROOT EXPLORER
NOTE: Your phone must be rooted before following this tutorial.
Get the Bootanimation file HERE (Telegram), you can choose what you like, in my case: I'm using the device with 720×1280 resolution, and I'm using the Bootanimation with 1080×1920 resolution. Works Perfectly with no lag/stuck
Open "Root Explorer" (Look at the PlayStore) or Others File Explorer that support to open Root Folder
Copy/Cut the "bootanimation.zip" file that already you're downloaded"
Copy/Cut to "Root / System / Media /

Replace Here…

"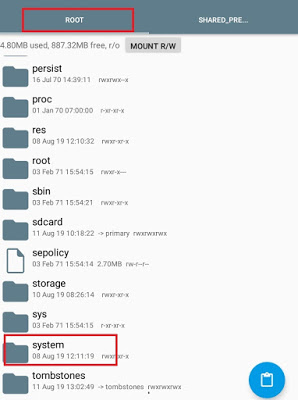 After copy, Press and hold at bootanimation.zip file
Click on the 3 dot button (Top right)
Hit Permissions
Everything that will possibly happen is entirely your responsibility, always backing up your important files.
Tested on
Redmi 4A
(MiUI 7,8,9, AOSP Based Custom ROM)
Well, that's an easy way to change original bootanimation into custom bootanimation on Android.
Suggestion:
Have a problem or anything to ask me?
Just type in the comment below
See ya next time!
Neko