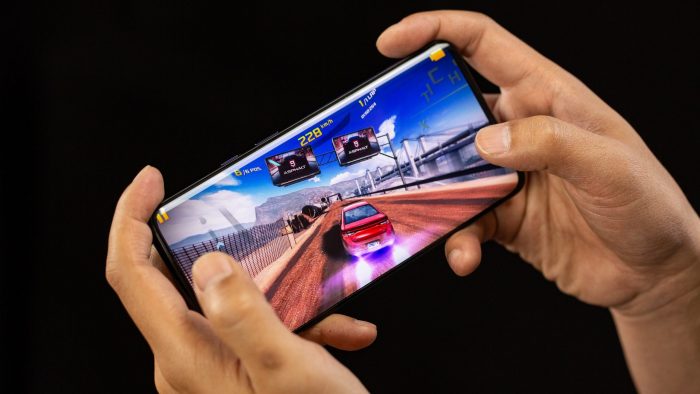 Every phone in the world is designed with a purpose. Many smartphones come with big storage and RAM, not for no reason. Some best smartphones are designed for gamers. If you're here interested to find the right smartphone for gaming, there's a list of cheapest smartphones for gaming for you. These smartphone units are the best ones in some countries like Malaysia and the Philippines.
Best Smartphone for Gaming
1. iPhone 11 Pro and iPhone 11 Pro Max
Both of them have been released in September 2019. They both come with access to the best of the game ecosystem. Both units are also completed with the fastest chipset that's designed for mobile gaming. That makes both iPhone excellent is its processor, A13 Bionic. Both phones can load up PUBG and Clash Royale much faster than iPhone X.
2. OnePlus 8 Pro
This suitable for gaming smartphone has been released in April 2020. This phone supports a 5G network and has lots of power in its 4,510mAh battery. OnePlus 8 Pro comes with Snapdragon 865 as its chipset and 12GB RAM that makes it excellent for gaming. There's no need to use the smartphone gaming controller necessary to play games on this phone.
3. Samsung Galaxy S20 Plus and Samsung Galaxy S20
Samsung released this smartphone in March 2020. Both units come with the best screen that gives you a comfortable grip while playing games. The phone is completed with 8GB RAM that loads the game faster. Games will absolutely look awesome on the screen since the phones have a QHD+ screen. No console necessary to play your best games on this phone.
4. Xiaomi Black Shark 2
Released in March 2019, this gaming smartphone comes with three different RAM: 6 GB, 8 GB, and 12 GB. It also comes with two storage options: 128 GB and 256 GB. Xiaomi completed this phone with a 4,000mAh battery so you can play any game for a long time. Since this phone cannot be found in some countries, it is not cheap to get this Black Shark 2.
5. Nubia Red Magic 5G
If you're done with a joystick, this phone can be an amazing alternative. Increased control of this phone is powered by the shoulder triggers. It also has a system called liquid cooling and fan that will keep handset cool though it is under pressure. There's Game Space that lets you customizing gaming experience. There's even 4D Shock that will complete your games with vibration effect.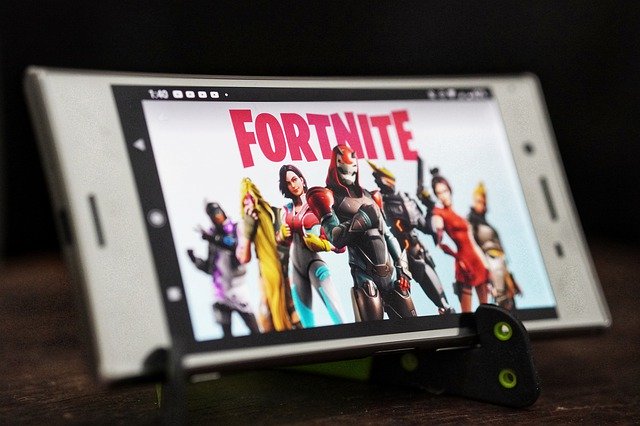 6. Asus ROG Phone 2
If you're a true gamer, you'll love this smartphone. It comes with a 6,000mAh battery. It has 12 GB RAM. Not enough? It comes with 512 GB of internal storage and 1TB internal storage! Come on, you'll really love this one. It is true that there are issues with this smartphone. But don't worry about them; those issues don't affect your gaming activities.
7. Razer Phone 2
Razer Phone 2 has been launched in October 2018. It is completed with 4,000mAh battery, dual 12 megapixel rear cameras, an 8-megapixel front camera. Razer completed this unit with 6 and 8 RAM you can choose. The internal storage is just 64 GB and 128 GB but you can mount storage card up to 1 TB. If you want something new, this one isn't for you.
8. Honor 20 Pro
Completed with Kirin chipset along with 8 GB RAM, Honor 20 Pro becomes the best smartphone for gaming. It also has 256 GB internal storage that lets you download many games you love. This phone gets a 6.26-inch screen which is big enough for decent control. This phone is even completed with a 48-megapixel camera that's completed with a macro lens.
9. Sony Xperia XZ2
Sony created the PlayStation 4 you loved. Now, Sony also has Xperia XZ2 that is also extraordinary for gaming. The chipset used in this phone is Snapdragon 845. This phone has stereo audio, great performance, and haptic feedback. Unfortunately, this Xperia XZ2 is only completed with 64 GB internal storage. If you love playing various games, this phone isn't enough.
10. Google Pixel 3 XL
Came with OLED screen that's been improved along with 128 GB internal storage, this phone is a good one. Its price is under a thousand dollars. Google was an android creator, so if you want to play games from Google Play Store, this phone is the right one. Pixel 3 XL receives android updates directly from Google. You'll be able to update your software before your friends can.
11. Nokia 6.1
Who doesn't know this brand? Nokia was a truly famous phone manufacturer. And it doesn't stop manufacturing extraordinary phones. This time, there's a Nokia 6.1 that's designed with 64 GB internal storage. It has a 16-megapixel rear camera and an 8-megapixel front camera. The chipset used in this phone is Snapdragon 630. This is just good enough for gaming.
12. Moto Z3
If you're looking for a middle-range gaming phone, Moto Z3 is for you. This isn't Motorola Z3 Play, it is Moto Z3 that has excellent performance and is for sale at affordable prices. Moto Z3 lets you expand the phone capabilities using add-ons named Moto Mods. You can add some accessories to the phone like shoulder buttons, face buttons, D-pad, joysticks, and case.
13. LG G8X ThinQ
This is a unique option for you. LG G8X ThinQ is offering a dual-screen option that can plug into USB-C port if necessary. The second screen of this phone is actually designed for multitasking purposes. But gamers can use this phone's second screen for gaming controls. Games that are offering controller support like shooters or racing games will be more fun to be played in here.
14. Huawei P30 Pro
Huawei P30 Pro is well known because of its cameras. But actually, this phone comes with magnificent features that make it an excellent smartphone for gaming. Its 4,200mAh battery is letting you play your games for hours. The charging speeds and battery life are both incredible. Its display that's not only bright but also responsive makes you feel comfortable while gaming.
Which hone between those amazing smartphones designed for gaming will be your future smartphone? Mine will be the Black Shark 2.