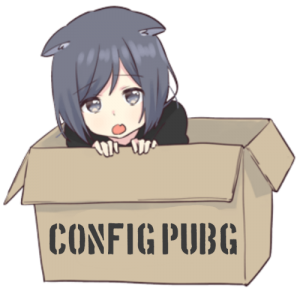 Hello there! Wanna upload and share your PUBG Mobile config on NyaaTech? then you can do it below. Config will help a lot of PUBG mobile players for increasing smartphone performance and experience! wanna contribute now?
You can upload a single file (in .txt or .ini). or compress to (Zip, Rar, 7z) for multiple config files.
At least 1 screenshot
Make sure you've tested it for working perfectly.
Let's share.
CURRENTLY, I'M NOT ACCEPTING FOR A WHILE
"Thanks for your contributions. Winner Winner Chicken Dinner!"
Wanna do another one? Share your Active.sav file here