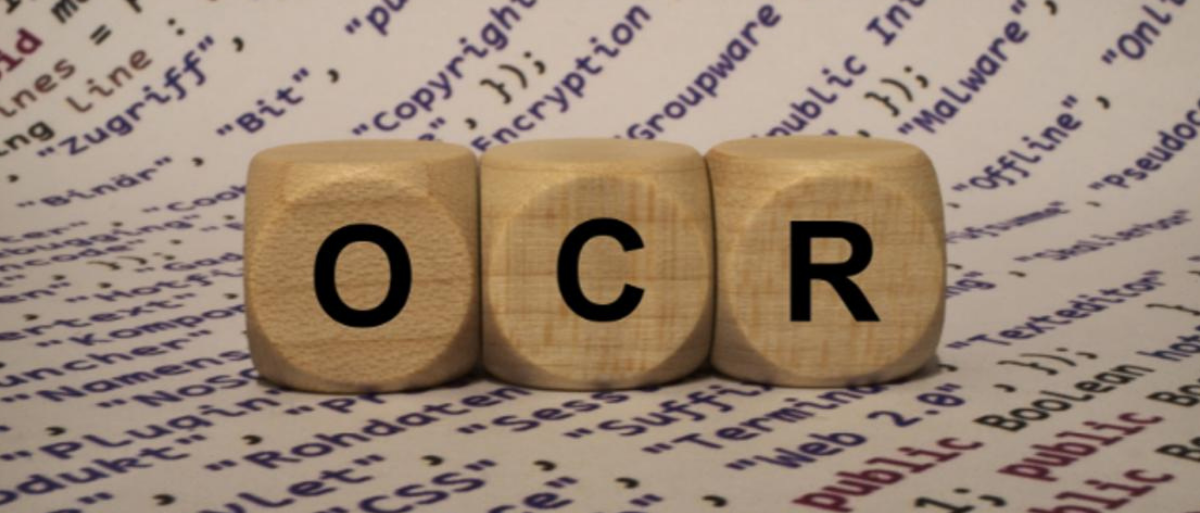 Getting a text from an image is easier than ever with the help of OCR tools. In this article, we'll take a look at some of the best tools to help you with an image-to-text conversion. These tools are both free and paid, and we'll cover the features of each. Here are 5 of our favorites:
Ocronline.info
OCR Online is an online service that turns images into text without any charges. As the name implies it works on optical character recognition technology and detects any character present in the image.
This tool works on several types of files including JPG, TIFF, GIF, BMP, ZIP, and more. Using OCR Online, you can convert images into text, which can then be saved as a PDF or converted into Word, Excel, or RTF.
It uses the latest OCR technology to analyze and convert any image to text. This free-OCR converter converts images to text in any language. OCR Online is a convenient tool as it saves you the trouble of trying to type in the text manually.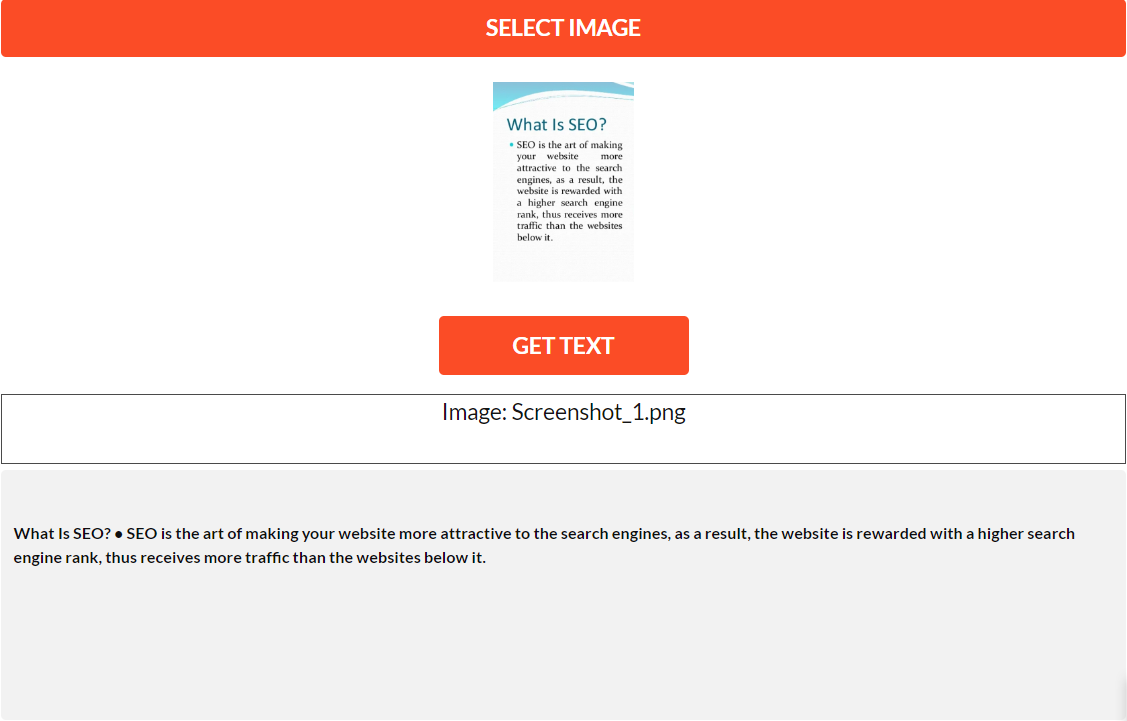 The OCR online will help you save time and effort when searching for information from images. It operates easily involving the 3 simple steps to extract text from any image.
All you have to do to get the textual form of your image is upload the picture in any format on the OCR online platform and hit the "Get Text" button. Soon in no time, the OCR tool will provide you with text written inside the image. You can save your text by copying the content and using it wherever you require.
Imagetotext.biz
Image to Text is an OCR-based tool that allows you to extract text and information from images and PDF documents. It is especially useful for big businesses which have large amounts of paper files to be converted into digital format. Image to Text tool increases efficiency and reduces storage costs while ensuring data security.
Many companies have difficulty establishing a digital transformation strategy and have been forced to rely on OCR software to convert the image to text and store the information in a digital format.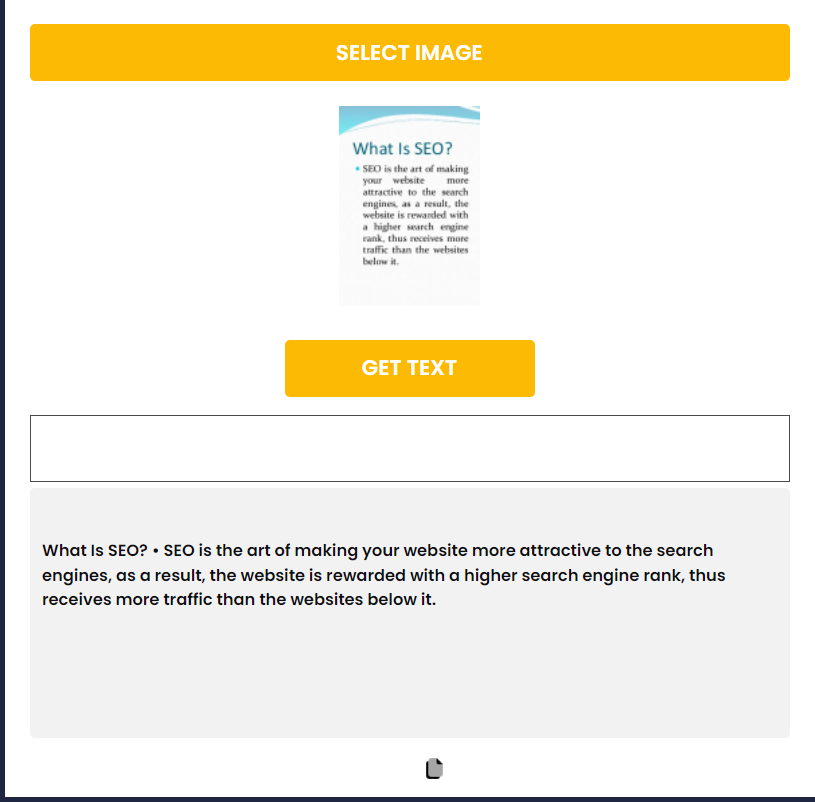 The software can help you convert images of different types into text, including multi-column content, non-standard fonts, and color images. It can be fully automated and integrated into your workflow. Moreover, it's free to use for an unlimited time period and you can convert unlimited images to text without spending a penny.
You can also use the image to text tool that lets you extract text from a variety of formats. With its accuracy and exact matches, it is a useful OCR tool for users belonging to different fields.
ABBYY FineReader
If you have scanned a document and want to turn it into a text document, then ABBYY FineReader is the right software for you. Not only does it provide phenomenal recognition accuracy, but it also allows you to edit PDFs and edit their content.
The program has a user-friendly interface and supports over 200 different languages, including all major European languages. It is available for both Mac and PC, and it has an option for editing PDFs. You can customize dictionaries to match the document you're converting, too.
ABBYY FineReader also features dictionary support for 48 languages. With dictionary support, it makes it easy to analyze text elements on a word level, ensuring more accurate recognition results.
ABBYY FineReader also helps you find spelling errors and grammatical errors. The program is available for Windows and Mac machines. Once you've downloaded it, you can start to convert images to text.
Copy fish
CopyFish is an excellent software application that allows you to extract text from images, PDF documents, and videos. There are three editions to choose from: the basic, PRO, and PRO +. The PRO version offers higher priority support, and automatic translation, as well as the ability to convert documents into a large number of languages.
It can also be used to convert images into plain text. Copyfish is free for seven days. It supports Arabic and Latin character-based languages and has automatic language detection. The free version lets you try it for seven days before you buy it. You can even use the trial version to make sure it works before purchasing the software.
As far as OCR tools go, Copyfish is one of the best. It allows you to switch between different languages, making it possible to convert any image into text with ease.
Adobe Flexicapture
OCR (optical character recognition) is a process of turning images into text and other formats. ABBYY Flexicapture has advanced scanning features that convert images to text or other formats.
Its capabilities make it an ideal choice for enterprises since it helps eliminate manual data entry and automate administrative processes. The software allows users to scan and convert documents easily, and it comes with an intuitive interface and comprehensive features. Users can also combine many files into one.
Another great OCR tool is the Abbyy Finereader. Its ability to recognize text in complex background images makes it a more useful choice than others. Amazon's Selective Context Attentional Scene Text Recognizer (SCAS-TR) helps extract text from complex images.
This tool is free for the first thousand pages of usage, and then you'll have to pay per page afterward. Another good option is Picatext, which allows you to extract text from a wide range of file formats, including JPG, PNG, and PDF. However, this program has limited OCR accuracy.