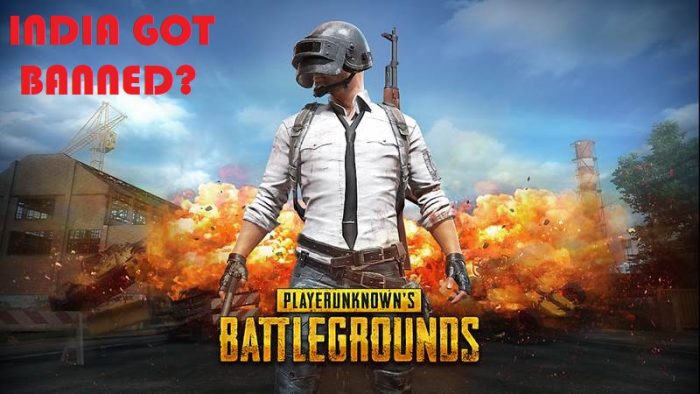 Hi survivors! how are you? we got a bad news for our teammates. PUBG Mobile banned India from their server. OK! let me exlain alittle bit. This's political issue, I think you already know about the problem. Thi's because PUBG Mobile published by a Chinese's companion, Tencent! And yup, there are some app published by Chinese's publisher got banned from India. So this's just a political issue.
So what about the PUBG Mobile KrJp that published by PUBG Corporation from Korea? Have you try to play it? I've played PUBG Kr since 2nd Season btw. i already brake up with global version XD. But it still hard for those burn a money for global version. Hope they release the new one with other publisher from other country and let us play the game without any troubles.
And for now, let's try some methods below.
How to Download PUBG Mobile in India
Of course, you can't find PUBG Mobile in Play Store. So you need to download and install from other sources such a 3rd app like TapTap, QooApp, or Apkpure. I've completely explaining how to download PUBG Mobile KR for Android. Just do a same thing but choose a PUBG Mobile Global. Skip to below step if you've PUBG Mobile installed on your Android.
How to Enter PUBG Mobile in India Region
How to play PUBG Mobile in India after got Banned? So, basically if you login with normal, You can't enter a game, there is a notification appear on your eye. "Conection error, blablabla". Well, we gonna try some methods below. Of course, you can play using VPN also, but the ping is gonna be red XD, how about using VPN premium with server neers to India? I don't know.
1. Using a Custom DNS on Android
However, not all DNS has good stability and security. Even some ISP (Internet Service Provider) or default DNS exist that use it to block the accesses to a specific site or PUBG server. So Custom DNS server is required.
Actually, you can configure DNS settings manually or use multiple DNS applications but in Android 9 and Q there is a Private DNS feature.
Best DNS Servers
Cloudflare DNS (recommended)
1dot1dot1dot1.cloudflare-dns.com
Adguard DNS (With AdBlocker)
dns.adguard.com
Uncensored DNS ( ͡° ͜ʖ ͡°)
anycast.censurfridns.dk
unicast.censurfridns.dk
Google DNS
dns.google
Quad9 DNS
dns.quad9.net
If you running on Android 9 (Pie) or Android 10 (Q)? then you can change it in connection setting, You don't need any 3rd application cuz both Android has this feature.
Open "Settings"
Go to "Network & Internet" settings
Look at the bottom, Hit on "Private DNS"
Change from "Automatic" to "Custom"
Fill it with one of DNS above. Reccomended using

1dot1dot1dot1.cloudflare-dns.com

Save
Try to run PUBG Mobile
2. Using a Custom DNS App on Android
If you running on Android 9 below, then you should install the 3rd app, there are a lot of DNS changer app on Play Store. Just search a query "DNS Changer", choose and install it. Then fill with the server above. Or simply you can install 1.1.1.1 (Download Here) app with one click feature.
Why Using a DNS Instead VPN?
I've told you, the VPN will give you a high ping because your connection gonna request to VPN server before PUBG server. And will give you a damn red ping. So, reccomended to using the private DNS or Custom DNS instead VPN.
So, I don't think the PUBG Corporation will give up for India. There're a rumor PUBG Mobile will be releaed again with new publisher.
Do you play PUBG Mobile KR? How about PUBGM KR? The publisher is PUBG Corporation, not TenCent. Are you able to Enter the game? Drop your commnet below…