Boost Android Volume
Having a smartphone that has good audio quality is a matter of pride for some people. It can not be underestimated indeed, a lot of people are willing to spend a lot of their money to have a good quality smartphone.
A smartphone that can be said to be good-quality is covering all components such as body quality, back cover, screen type, durability, processor, ram, ROM, OS, and even sound quality.
A smartphone is a communication tool that is very used in the current era.
A smartphone in this era is not only used to communicate, but we can use it as a Music Player without external speakers.
yup, all smartphones already have built-in speakers that can be used as a Music Player.
Android is a mobile operating system developed by Google. It is based on a modified version of the Linux kernel and other open-source software and is designed primarily for touchscreen mobile devices such as smartphones and tablets. Wikipedia
Then How to Boost Volume on Android?
surely everyone needs a big and clear sound on their smartphone.
to enlarge the sound on android there is actually an easy way and there is also a difficult way.
Yup, certainly difficult ones are better quality.
Suggestion: How to Change Bootanimation on Android
Why do most Android smartphones not maximize speaker performance? (nerf?) XD
In my opinion, by not maximizing the volume it can maintain the durability of a smartphone for longer. It's like the clock speed of a processor on Android, actually, you can still increase the speed or commonly called overclock, but it can reduce the durability of the smartphone.
To increase volume on android, You can push the volume button on your smartphone until maximum, but the sound might be noisy.
This also depends on the type of smartphone, considering that today's smartphones are very sophisticated.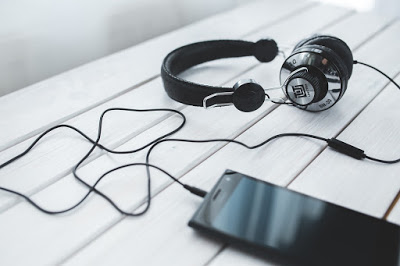 SOME WAYS HOW TO BOOST ANDROID VOLUME
1. Boost Android Volume with Equalizer Apps
This is a normal thing if on Android, actually there is nothing too special with equalizer. But it depends on the type of equalizer. as we know, there are very many types of equalizers in the play store.
You can Use any Equalizer Apps that support volume booster on android, there are many applications. you can find it here.
Equalizer (EQ) is audio system equipment to increase and or reduce frequency tones in the range we need and also if we want a band to cut it.
But you need to know that most equalizers function better if you use earphones/headphones/headsets/handsfree. But you can try it to boost Android speaker volume.
2. Boost Android Volume Using Dolby Atmos (TWRP)
Dolby Atmos is a very cool surround sound 3D technology.
but to use it on a smartphone, you must first install TWRP or Magisk and you must find a suitable version for your smartphone. you can find it here.
But if you already installed Magisk, you can easily install it with Magisk Module.
Yup… Use Magisk means your phone it's rooted with Magisk.
I've using Dolby Atmos since Android Lollipop to Nougat, Now I'm only using the V4A only because there's a little bit problem with Android Oreo. (just in my phone maybe).
3. Boost Android Volume with Viper4Android FX (TWRP)
The thing that I like the most about using Android is Viper4A. This application is truly amazing, so many features it has and supports all applications, I have used it from Android Lollipop to Pie.
Same as Dolby Atmos, You also need TWRP or Magisk to Install Viper. Click here.
I think Viper is better than Dolby, Viper has more features.
You can use "Master Gate" Feature and control the Output Gain.
You also can combine the Viper4A with Dolby Atmos!
You need to remember, using Viper4A and Dolby Atmos means you need TWRP to install it, so please be careful when installing it. Everything you do is purely your responsibility, I will not pay anything if anything happens to your smartphone.
That is some way How to Boost Android Volume.
Suggestion: How to Hide Files on Android With File Manager
Have a problem or anything to ask me?
Just type in the comments section.
See ya next time!
Neko