Zip & Unzip File on Android
How to Open the Zip File? or Unzip File?
Zip – is an archive file format that supports lossless data compression. A ZIP file may contain one or more files or directories that may have been compressed. The ZIP file format permits a number of compression algorithms, though DEFLATE is the most common. Wikipedia
Simply, Rar, Zip, 7z, is used to wrap one to thousands of files into Rar, 7z, or Zip file.
Then how to open the Zip file?
Actually, there are so many smartphones that are supported by the default File manager to open the Zip, Rar, or 7z file.
Suggestion:
Yup, not of all…
So if you guys using the smartphone that doesn't have that feature, you can use the 3rd-party applications, there are so many of Zip extractor for android in PlayStore.
TUTORIAL OPEN ZIP FILE
Open the PlayStore and search for "RAR" then install it
Open and select the Zip, Rar, 7z, or etc format that can open by these applications
After you open the file, you'll see what's in the folder. so just check the file/folder what you want to extract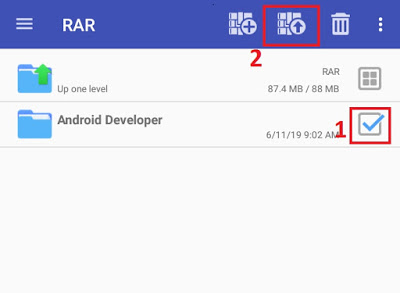 Next, select the folder location where you want to extract the file or skip this, then the extracted folder will be in the same folder as the Rar/Zip/7z file. Hit "OK"
DONE
Open your File Manager and go to the folder where you extract it!
That's how to Open or Extract the Zip, Rar, 7z file.
Now, How to create the Zip file?
Actually almost the same as Unzip file, Here I'll show you How to create or compress into the Zip file!
Open "RAR" and "Check" at the folder that's you want to Zip it
Hit at the "Add Zip" button
Setting as you like (Name, Type, Password, etc), hit "OK" and wait until finished
The Zip file is already on your storage
Well
That's the easy way how to Zip or Unzip the file on Android
Suggestion:
If you have a problem or anything to ask me,
type in the comment section!
See you next time!
Neko