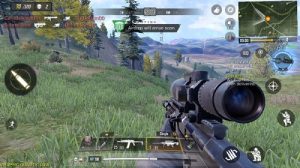 System Requirements for Call of Duty Mobile
A most famous and popular game at this time, Call of Duty Mobile has released the test CBT server in Taiwan and the Indonesian region. The mail was sent to some players who have registered.
There are so many rumors circulated about the minimum specifications needed to play Call of Duty Mobile. Many say this is a heavier game than PUBG mobile. Is that right?
So to answer that question, I've got a test to play the game which published by "Garena". I downloaded it at "TapTap" because I'm not registered the CBT before.
Call of Duty: Mobile is a free-to-play first-person shooter game developed by Tencent Games and published by Activision for Android and iOS. It was released as a beta in selected countries in July 2019 and will be officially released on October 1, 2019. It features two in-game currencies, as well as a battle pass. Wikipedia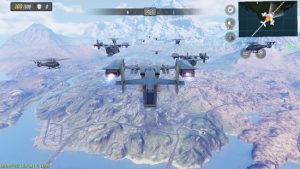 Previously the CODM had also announced on their Facebook Fanspage about the minimum specifications needed for playing Call of Duty Mobile!
Suggestion: Honkai Impact 3 Official for PC now Available, System Requirement for Honkai Impact PC
System Requirements for Call of Duty Mobile
1. Android
Minimum
CPU: Dual Core 1.2GHz
RAM: 1.5 GB
ROM: 1.5 GB+ Free Space
Android Version: Android 4.3
Recommended
CPU: Octa Core 2GHz
RAM: 4 GB
ROM: 2 GB Free Space
Android Version: Android 8.0
2. iPhone
Minimum
iPhone: iPhone 7
iOS Version: iOS 9
Recommended
iPhone: iPhone 8
iOS Version: iOS 9
iOS Version: iOS 10
iOS Version: iOS 11
iOS Version: iOS 12
Source: Garena Call of Duty Mobile (Offical)
——————————–
——————————–
Well, 1.5 GB RAM? Really?
OK! To answer that question, First! You should know that's is the minimum system requirements for the first release, I've tested the CODM with Quad-Core Snapdragon 425 with 2GB of RAM and yup, The game is running perfectly at the 4vs4 mode or Team Deathmatch mode. The graphics are only "LOW" and "Medium" Framerates.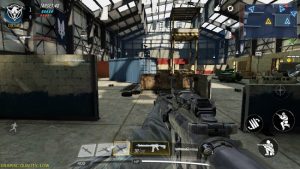 What's about the Battle Royale mode?
Hmm… I think the battle royale mode isn't yet fully optimized. I can't run the gameplay smoothly like in PUBG Mobile although in 2GB of RAM. So let's wait for the next update.
So, That's Call of Duty Mobile Official System Requirements!
Don't lose your hope! Just run every game to your potato phone XD
Have a problem or anything to ask me?
Just type in the comment section.
Have a nice day and see ya next time!
Neko