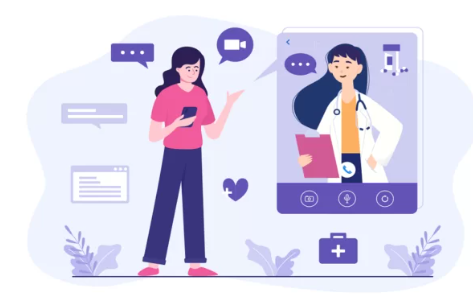 Telemedicine is a growing discipline in the app development business. It has evolved into a new healthcare approach that uses technology to bridge the gap between patients and convenient healthcare services, and it has gained significant momentum in the last couple of years, particularly post-COVID.
Statista predicts the global telemedicine market will be worth $559.52 billion by 2027. This highlights the unavoidable transfer of healthcare to the digital domain.
Telemedicine apps use cutting-edge technology such as secure messaging, IoT, video conferencing, and real-time data collection to enable virtual consultations between patients and medical experts across geographic borders. In this article, we will discuss the comprehensive guide on How to Unlock the Power of Telemedicine app development nyc.
Why Invest in Telemedicine App Development Today?
Here are a few statistics you should know about the market for telemedicine apps.
The global telehealth market generated $83.5 billion in 2022 and is expected to grow revenue at a CAGR of about 35% between 2023 and 2033 due to rising chronic illnesses and a growing senior population worldwide.

In 2022, 38% of patients received virtual care (up from 48% in 2020).

74% of patients in the United States would use telehealth services.

76% of millennials prefer telehealth visits to in-person healthcare visits.

Telemedicine and telehealth visits increased 154% in the United States.

The telemedicine market in India will grow by 31% between 2020 and 2025.

Telemedicine can cut the cost of doctor visits by 10-15%.

The telehealth market in North America is expected to have the greatest market share by the end of 2033. Due to India and China's rapid economic expansion, the Asia Pacific area is predicted to experience the fastest growth between 2023 and 2033.

One thing is certain: telemedicine is the future of healthcare, and there has never been a better time to invest in building telemedicine software.
What Is A Telemedicine App?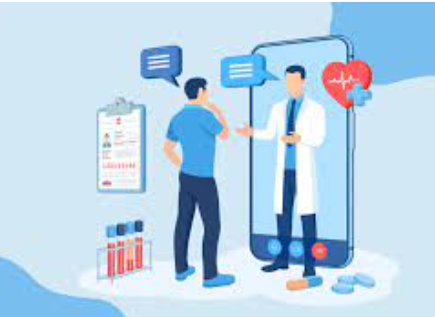 A Telemedicine app is a way to help get access to healthcare visits with doctors, medical specialists, and nurse practitioners via the Internet. All of this can only be done with mobile devices or PCs. As a result, you can fix appointments and carry them out via video calls. The following are the services that can be found in a telemedicine app:
online chat messaging

email support

phone calls
The goal of introducing telehealth services is to maintain visits to primary care physicians. However, it is intended to supplement traditional healthcare. Telemedicine can be used to:
Consult with medical specialists to determine whether a physical examination is required.

Obtain pharmaceutical prescription renewals

access to test and treat chronic illness and infectious infections

access therapy and other mental health services
Benefits of Telemedicine Apps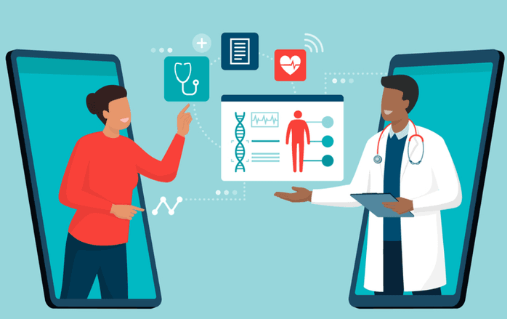 1. Healthcare availability and 24/7 access
Telemedicine apps provide rural places with access to healthcare services. These applications can provide medical services for veterans, the disabled, schoolchildren, and others conveniently.
2. Patient management and monitoring
With telemedicine applications, it is possible to organize effective patient care, medications, control consultations, etc.
3. Efficient time management for healthcare workers
The use of telemedicine apps in healthcare helps doctors manage their workloads better. Doctors can experience weariness and burnout due to their enormous workloads of 60-80 hours per week. As a result, telemedicine solutions enable them to strike a better balance between life and work and rest more frequently.
4. Efficient storage of medical history
These days, obtaining medical documents is quite difficult. Structured storage and document handling are required for proper therapy for other providers. Telemedicine apps provide substantial advantages regarding easy access and storage of medical data.
5. Reduces cost
Another main benefit of telemedicine software is cost savings. Because patients receive medical treatment online and without visiting a hospital, you can save money on rent and operating costs.
6. Excellent and prompt medical treatment
Telehealth apps allow patients and doctors to communicate effortlessly. As a result, patients receive timely and effective therapy. Furthermore, such apps have a wide range of applications in emergency care.
Telemedicine App Development Cost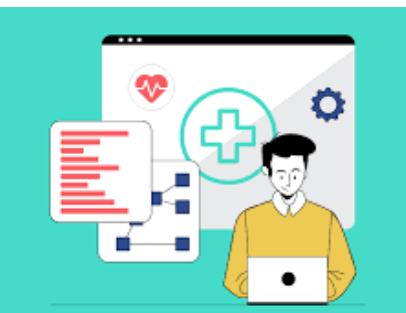 After learning about the plethora of benefits that telemedicine apps offer, it is natural to be curious about the creation cost. A custom telemedicine app can cost anything between $40,000 and $200,000.
Here's a breakdown of the average cost for various telehealth app categories:
Remote monitoring:

Estimated at $90,000 – $200,000+

Store-and-forward:

Approximately $75,000 – $100,000+

Real-time interactive:

Around $80,000 – $150,000+
You must know that the cost is determined by several criteria, including the complexity of the app, the features and functionalities necessary, the platform for which it will be produced, and the skill of the development team.
Challenges in Telehealth App Development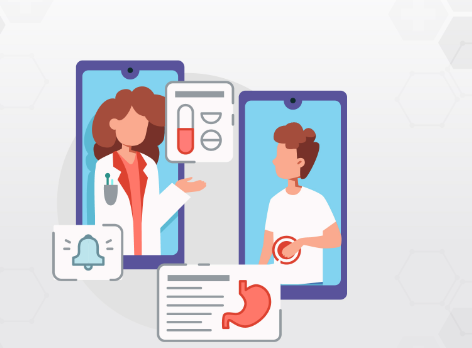 Telemedicine app development in NYC is time-consuming, requires specialised knowledge, and presents numerous problems.
1. UI/UX Implementation
The developers are concerned with the user's experience and engagement with the program interface.
For example, Telemedicine apps for doctors are irrelevant to the patient. And vice versa. So here are some development pointers:
2. Back-End Integration
Back-end integration ensures that data is transferred quickly from the patient's end to the doctor's end. Furthermore, many software features must be HIPPA compliant. Payment, location, and additional services must also be specified.
To install these in the telemedicine app, we'll need:

Organizing API documentation and integrating third-party services

To specify a set of protocols for data synchronization.

To study all HIPPA features and deliver the app by it;
1. Scalability
Scalability is a challenge that can't be ignored. When the app becomes popular (which we guarantee it will), the demand and user base will grow. Scalability aids in adding more functionality, which is required once the platform is solid and ready to evolve into a fully-featured product.
2. Compliance with Healthcare Authorities
We already noted that the software must comply with HIPAA, which is a difficult task. While developing the app, keep in mind the HIPAA (Health Insurance Portability and Accountability Act) standards.
HIPAA-compliant app development includes:
Login control, monitoring, and data storage must all be synchronized.

There has been no data leaking or unauthorized third-party access.

SSL (Secure Sockets Layer) is the finest technique for securing data throughout the transfer process.

When the data on the telehealth app is HIPPA compliant, the development is finished.
Conclusion
Telemedicine app development requires careful planning, effective coordination with technological partners, rigorous respect for rules, and a thorough understanding of the industry.
Healthcare healthcare professionals can connect with patients remotely via technology, enabling consultations, diagnosis, and even treatment plans to be developed.
Telemedicine's convenience and accessibility make it an appealing alternative for patients who may have trouble physically attending appointments, such as those with mobility issues or living in remote areas.