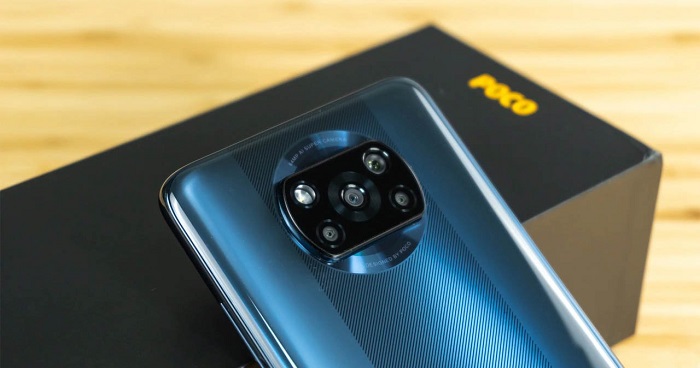 Hi there! This time to Install a Custom Recovery on Poco X3 NFC Global version (Surya) and India version (Karna). Please remember the Surya is the codename for Poco X3 NFC global version and Karna is for the India version. So, If you need to make a modification on your Pocophone X3, you need to install a Custom Recovery first, and the most famous custom recovery is TWRP.
TWRP (Team Win Recovery Project) is an open-source software custom recovery image for Android-based devices. It provides a touchscreen-enabled interface that allows users to install third-party firmware and back up the current system which are functions often unsupported by stock recovery images. Wikipedia
The POCO X3 NFC comes with the midrange specification and powerful chipset from Qualcomm with the cheapest price for now. Poco X3 using Qualcomm Snapdragon 732G 8nm for chipset with 4/64 or 8/128 RAM/ROM. They add the 120Hz refresh rate for the screen, 5160 Mah battery, and of course, you'll get a 33watt Mi turbo charger.
Poco X3 NFC also has an IP53 certificate, This means it's safe if your phone is exposed to a small amount of water, and of course protection from dust. There are a lot more features they put on this phone like the stereo speaker, side-fingerprint, and of course the NFC support.
So let's back to the topic, How to install a TWRP on Poco X3 NFC? I'll explain in the tutorial below.
How to Install TWRP on POCO X3 NFC
Before we dive into the tutorial, Keep in your mind that what will happen to your phone is your responsibility as a user, I only explain the tutorial, please follow well and correctly to avoid unwanted things.
NOTE: After your install the TWRP or another Custom Recovery, Your phone will not able to update from OTA, or if you can update from OTA, you'll lose your TWRP, if you want to update, just download the recovery ROM from "https://c.mi.com/oc/miuidownload/detail?device=1900385"
Required for Installing TWRP on POCO X3 NFC
Steps to Install TWRP on POCO X3 NFC
Install "Minimal ADB Fastboot" on your PC.
Move the TWRP File to Minimal ADB Fastbot FOlder.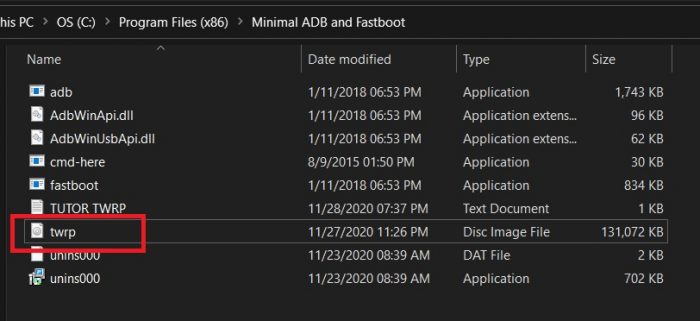 Optional: Rename the TWRP FIle to write it easily later.
Enable USB Debugging on "Developer Option"
Boot your phone to "Fastboot Mode" by turning off your phone > press and hold "Power button" and "Volume Down" at the same time. You'll see a Mi Robot logo.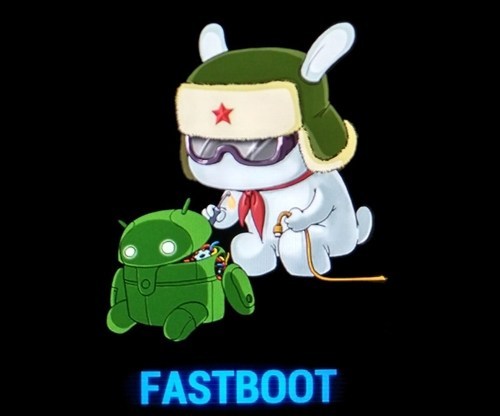 Now go to the Minimal ADB Fastboot folder location.
Click 2x on the bar and type "cmd" then ENTER.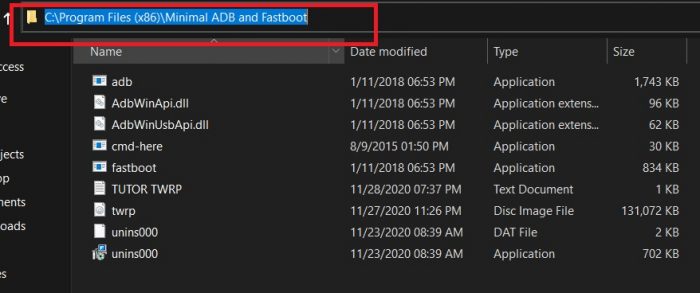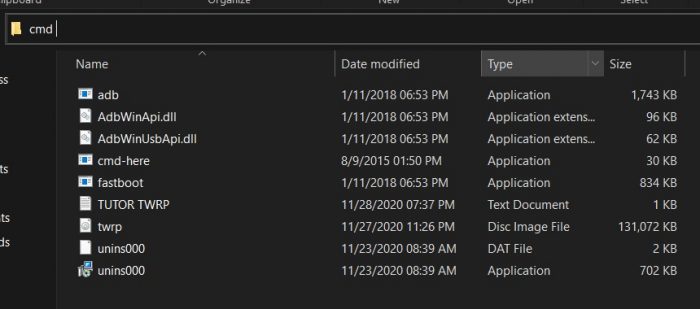 The CMD will be opened
Connect your phone through a USB Cable
Type "fastboot devices" to make sure your devices connected or not. If your phone is connected, you'll see a text "xxxxxxxx fastboot" on your CMD.
Now type "fastboot flash recovery twrp-3.4.0-14-surya-mauronofrio.img" // So if your TWRP File name is "twrppocox3" then you should type "

fastboot flash recovery twrppocox3.img

"
Wait till done.
Now you've successfully installed a TWRP on POCO X3 NFC.
To enter TWRP, simply type "fastboot boot twrp-3.4.0-14-surya-mauronofrio.img"
Or press and hold Power button + Volume down at the same time.
Now, after installing the TWRP, you can flash anything like Magisk, Dolby, Custom ROM, Kernel, Etc..
If you have a problem while installing TWRP on POCO X3 NFC, please drop your comment below.
Neko