Looking for top email marketing software? Email marketing is among the best marketing channels. Not only it allows you to market your products, but email also allows you to increase engagements and build relationships, too. To get the best results, you need a good email marketing service.
The question is, which email marketing software should you use for email marketing? There are plenty of these tools out there, after all. To make it easier for you, we make a list of free top email marketing tools below. We describe how each tool can help you.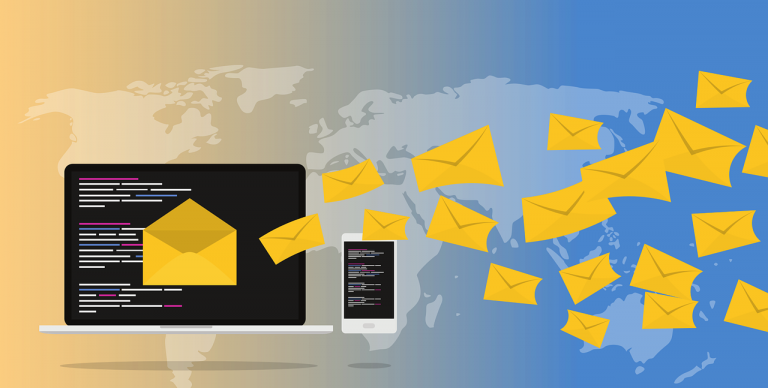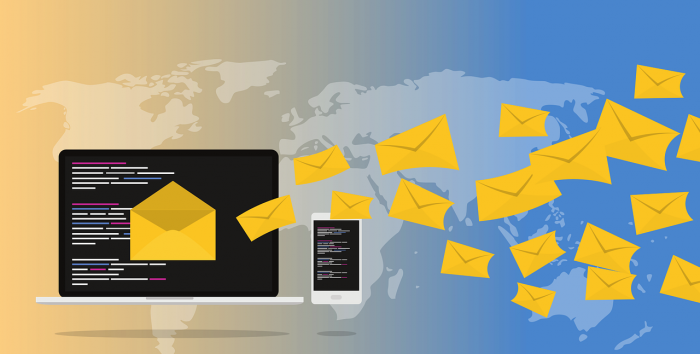 However, to use that software, you don't need to pay for another company. Let's take a look at this article that may help you outcome before planning to pay for a service that should you pay for.
So, I've received some suggestions for making a 8 email marketing software that you can use for free.
8 Best Email Marketing Software
1. HubSpot Email Marketing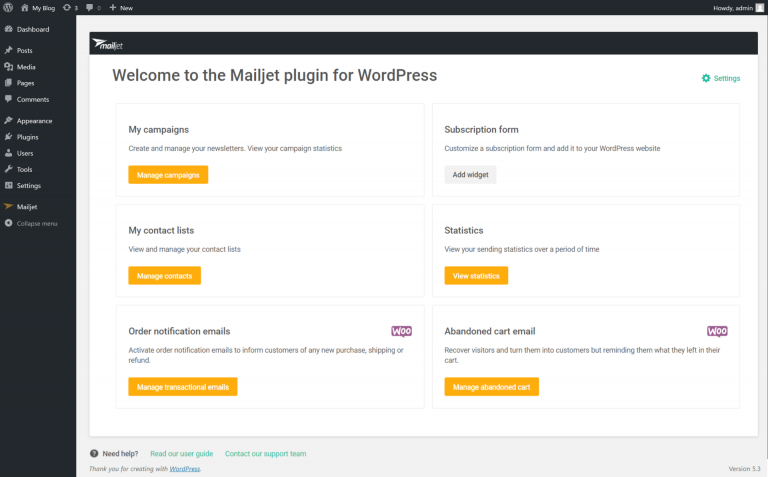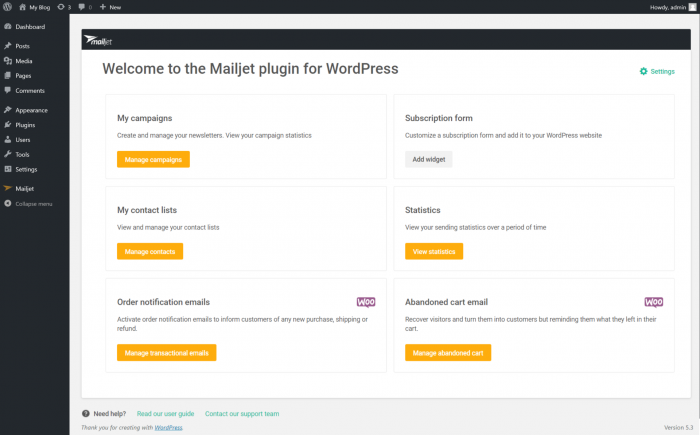 The first email marketing tool is HubSpot Email Marketing for short. While this tool is free, it offers many useful features for small businesses.
For example, it allows you to say thank you to customers after a purchase, promote current campaigns, or send kickback emails from lead offers, just to name a few. It also features a drag-and-drop visual editor as well as ready-made templates, allowing you to get up and run your email marketing immediately.
The best feature of HubSpot is its ease of use. It is very beginner-friendly, so if you just starting learning email marketing, HubSpot will be a great help.
What makes this top email marketing software special compared to the other? Other than the features we mentioned, this email marketing software is integrated with CRM. Using the two, you will be able to create a database, organize it as well as manage and track email performance.
2. NotifyVisitors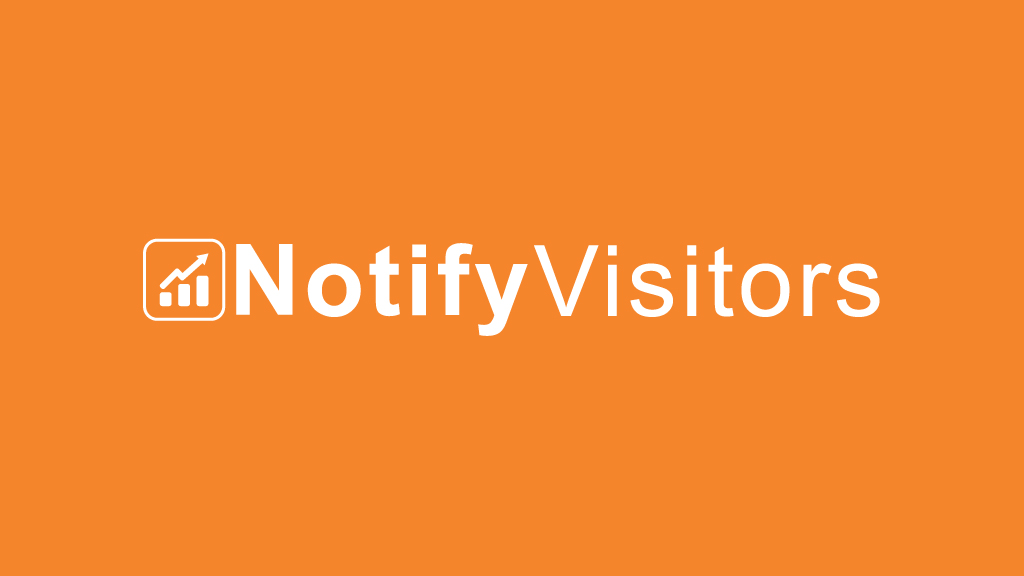 NotifyVisitors is email marketing software like no other. It offers a host of features that will make your email marketing campaigns easier and more successful. From intuitive drag-and-drop email builders to powerful contact segmentation, NotifyVisitors has it all! With intuitive email analytics, advanced email automation, and flexible email delivery options, you'll have everything you need to create compelling email campaigns that get results.
Plus, their helpful customer support team is always available for any additional questions you may have about setting up or optimizing your email marketing efforts the right way. Try NotifyVisitors today and see just how much better email marketing can be when done right.
3. Sendinblue


If you want an email marketing tool that also features landing page creation and customer relationship management, you want to check out Sendinblue. This tool offers all three, making it a solid option for growing businesses who want to engage in email marketing.
With Sendinblue, you don't need to worry about making a good-looking email. Why? Because it provides more than 70 design templates that you can use for your email design. Even better, all these templates are responsive and you can preview the design results so that you get the looks you want.
Sendinblue also has segmented recipient lists and A/B testing features. The former allows you to target your ideal audiences and the latter allows you to optimize your campaigns.
4. Mailchimp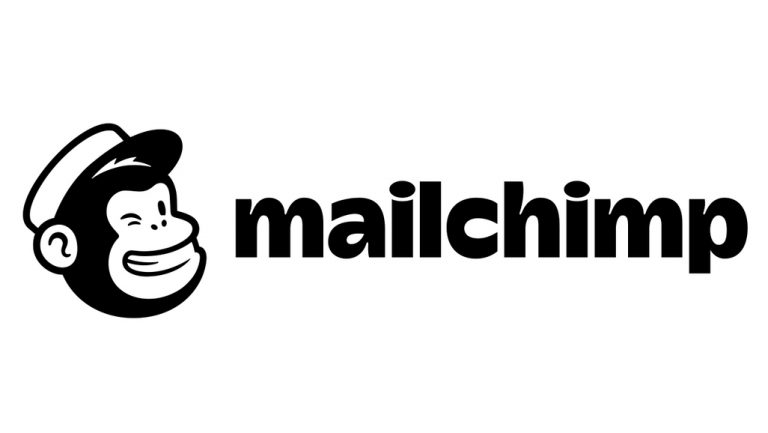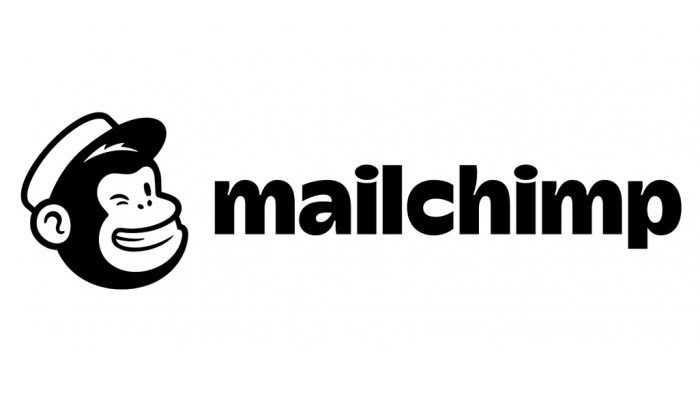 If you have been engaging in email marketing, you probably have heard of Mailchimp. It is, after all, among the top email marketing software.
The free version of Mailchimp offers basic email marketing features like email creation and scheduling. These are basics, yes. So, what makes Mailchimp a great email marketing software, then?
The answer is Mailchimp's smart recommendations feature. This feature provides you with valuable audience insights, which in turn you can use to optimize your email marketing performance.
Mailchimp also has Content Manager, a feature that allows you to design emails easily, and email delivery automation, allowing you to send emails at appropriate times. Sending welcome emails, order confirmations, reminders for abandoned cart, and others are made easy using Mailchimp.
5. MailerLite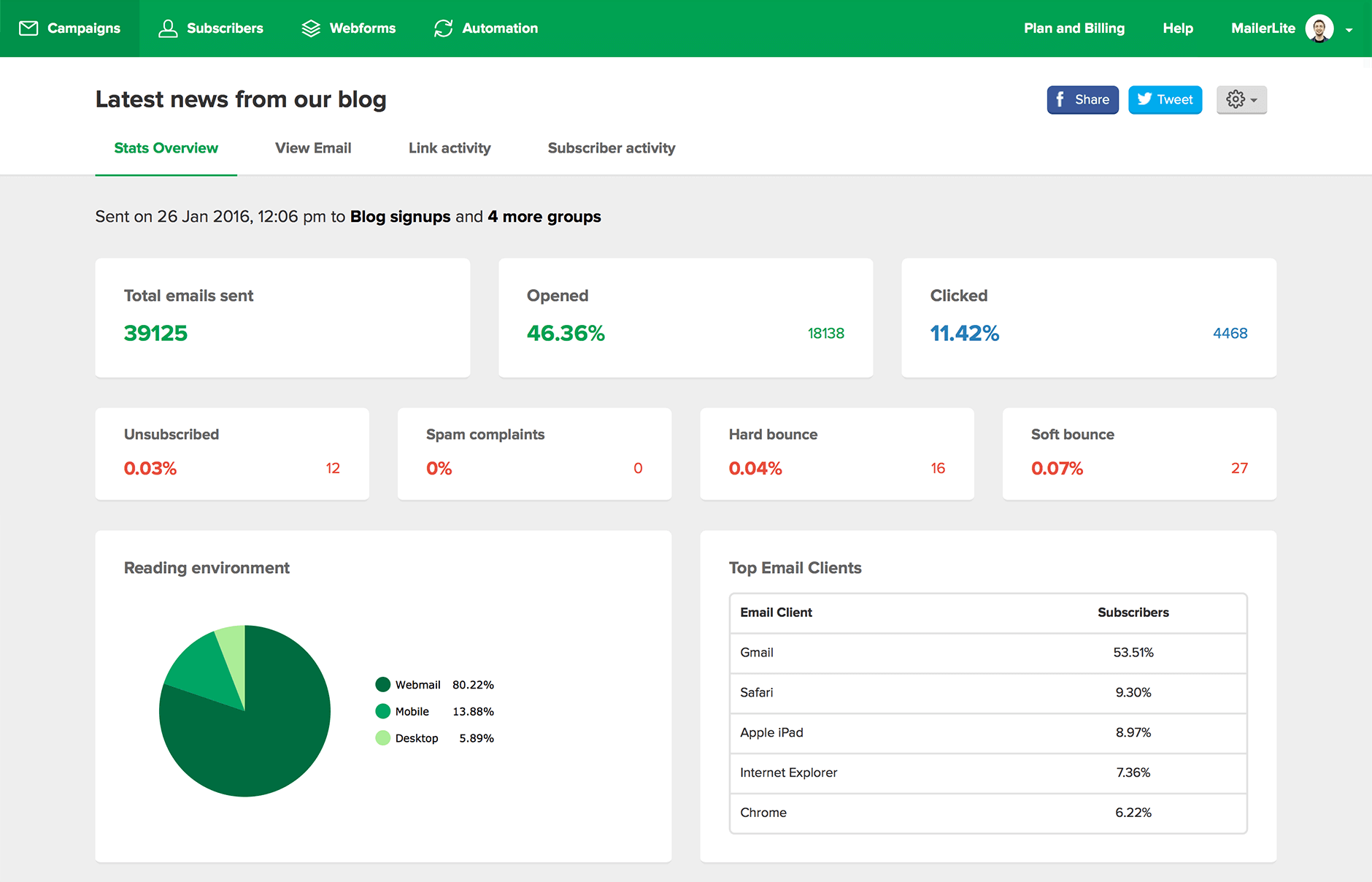 The next top email marketing software is MailerLite. If you are looking forward to creating stunning emails, consider MailerLite. It offers not just basic features like a drag-and-drop email builder but also a built-in photo editor and a rich text editor, allowing you to create stunning emails with ease.
What makes MailerLite stands out from the rest is its pop-up customizer and landing page builder. With these two, you can create responsive landing pages that match the emails you send. This helps to improve conversion rates.
MailerLite also allows you to run split tests with which you can know what works best for your email marketing, thus driving clicks and conversions. MailerLite's comprehensive campaign report enables you to track your email performance as you can monitor click rate, open rate, unsubscribe rate, and others.
6. Moosend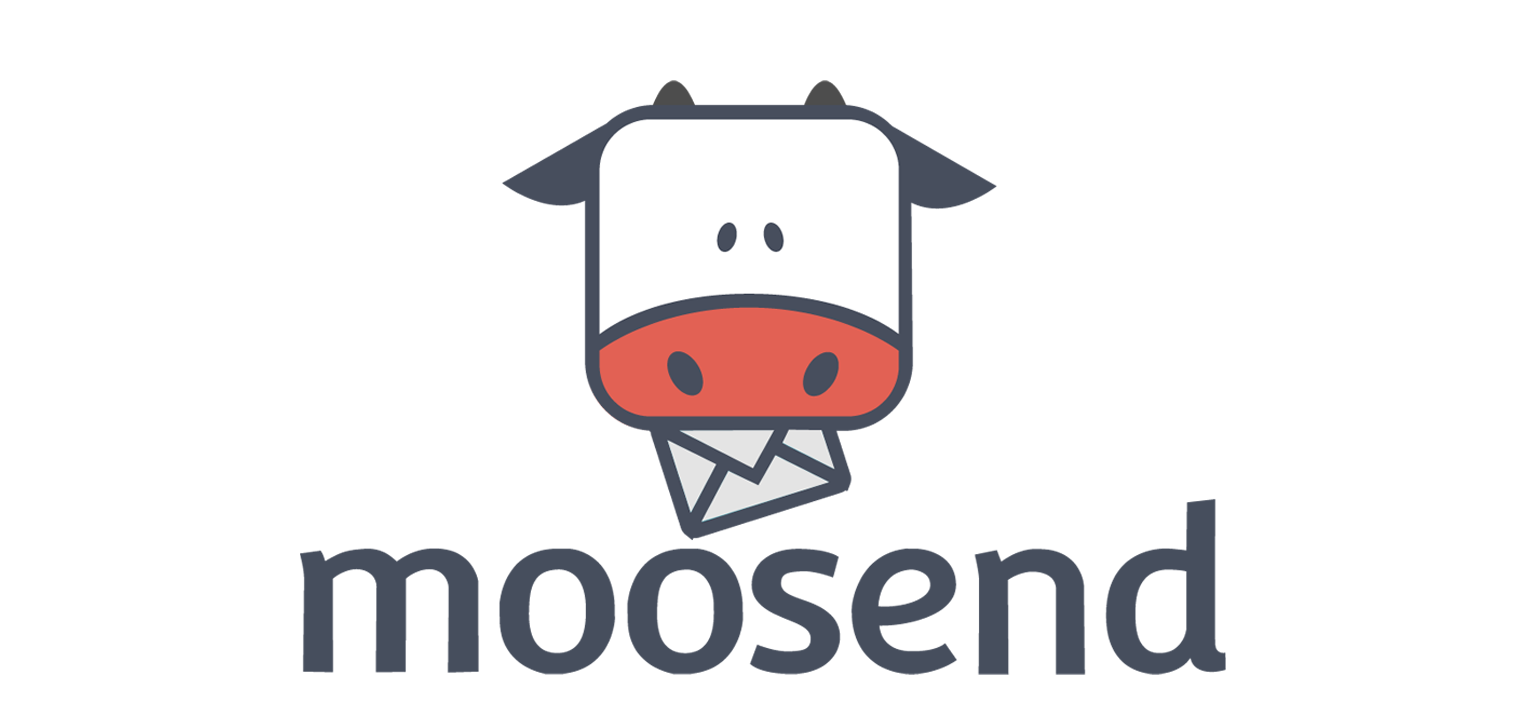 There is also Moosend. Moosend is an email marketing software that allows you to automate repetitive tasks, thus allows you to save time. Using this software, you can design behavioral email campaigns based on the information and/or activities of your subscribers.
Moosend also has an advanced segmentation feature. This enables you to send highly accurate, targeted emails to each recipient. This helps to increase open rate, click rate, and ROI.
If you want to be more technical with your email marketing, you can use Moosend's detailed campaign performance report. You can use it to further optimize your email campaigns and improve your results.
While Moosend is free, it will not include its logo in the emails. That's right, unlike most free email marketing tools.
7. Omnisend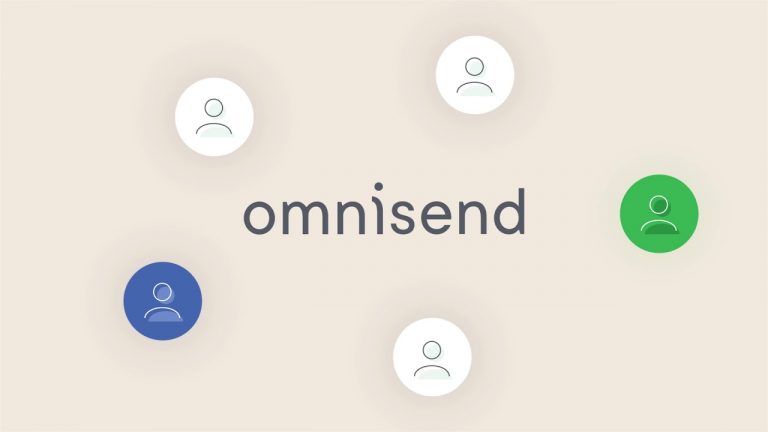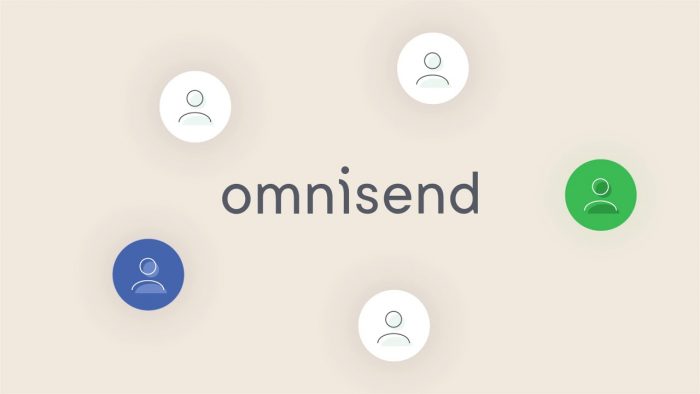 Omnisend is another top email marketing software. It offers a lot more than just email marketing, however. It is a marketing platform that integrates all of your business communication platforms in one place.
Omnisend can help you make targeted, timely, and convenient communications with your customers. Using the tool, you can automate email delivery that uses behavioral triggers and time the communications so that your customers are convenient with it.
Other features that Omnisend offers include
Comprehensive audience insights, which allows you to send out better, more relevant marketing messages.
Product Picker, which allows you to design attractive newsletters.
Gift boxes, discount coupon codes, and scratch cards, which you can include to boost your email performance.
8. Mailjet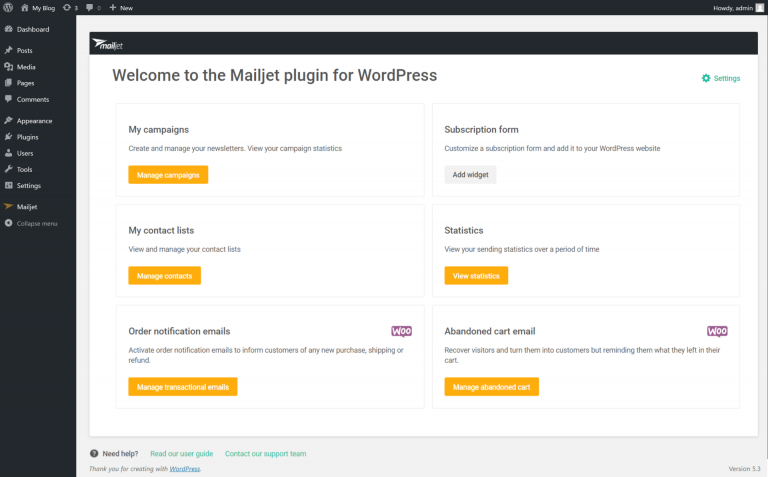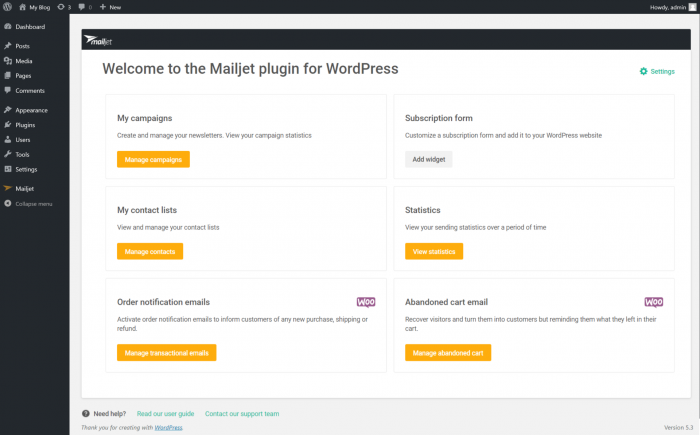 Last but certainly not least, Mailjet. Mailjet is among the top email marketing software for good reasons. First and foremost, it has collaborative and intuitive tools to help you create effective email marketing campaigns.
Mailjet provides a lot of pre-designed templates, all of which you can customize to your liking. This allows you to create responsive emails to impress any recipient. Yes, regardless of whatever device they are using. As for the collaborative tools, they allow for seamless collaboration.
Second, Mailjet allows you to add dynamic content. This means you can create not just relevant but also personalized emails for each recipient, helping you to create relationships with your customers.
Third, Mailjet can be integrated with your CRM. Meaning, you can manage your emailing list easily through a single dashboard. That makes your work a lot easier and more time-efficient.
Each email marketing software has something to offer. Yes, including those that are free. After reading about the 8 top email marketing software above, which one do you think suits your needs the most?