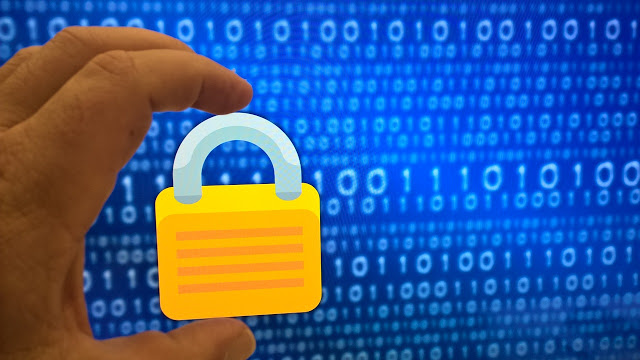 How to See the Connected WiFi Password
To see a connected Wi-Fi password on Windows 10, you don't need the 3rd-party software, this's because the Windows 10 has lots of features XD
Wi-Fi – is a family of radio technologies that are commonly used for the wireless local area networking (WLAN) of devices which is based around the IEEE 802.11 family of standards. Wikipedia
In this modern era, Wifi is the best choice for surfing on the internet.
The WiFi also can use WLAN for playing a game, yup Wireless Local Area Network (WLAN)
To protect the WiFi, you must give it the password because if not, the other users will use your WiFi without your permission.
Suggestion:
Sometimes, maybe you'll forget your WiFi password but the WiFi is still connected on your Laptop/PC (Windows 10), Don't worry, I'll show you to see the connected WiFi password.
TUTORIAL HOW TO SEE CONNECTED PASSWORD ON WINDOWS 10
Open your "Control Panel" or simply just press the "Windows" + "R" buttons and type "control panel". ENTER
In the Control Panel, Look at the "Network and Internet", Click it
Then click on "Network and Sharing Center"
Click on the name of your WiFi
On the WiFi status, Click on "Wireless Properties"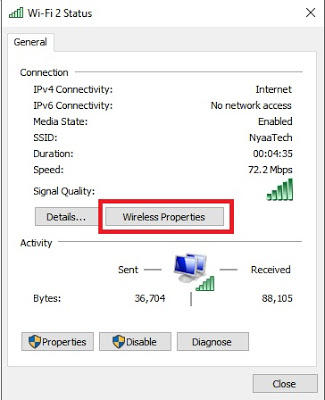 Then go to "Security" side
In the Security section, hit check at the "Show Characters"
Taraaaa… You'll see the WiFi password!
DONE!
You're done the tutorial.
Remember, this way it works if you're still connected at the WiFi.
Suggestion:
Any suggestions or problems to ask me?
Just type in the comment section
See you next time!
Neko.