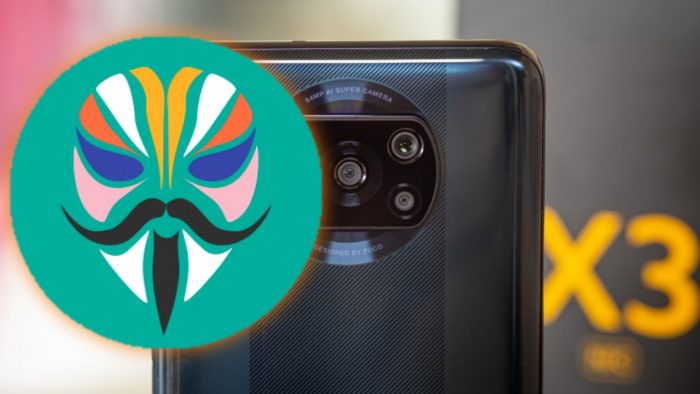 Root Poco X3 NFC (Surya or Karna) with this easy method is required UBL and TWRP, at the previous post you can read the tutorial on how to install TWRP on POCO X3. So make sure you have done it before you going to root with Magisk.
As you know, some people are never satisfied with the features that have been offered by the default ROM, Therefore they need to access the root permission, with this you will be free to edit your Android system, as well as in Poco X3.
Let's take a look at what you can do with ROOT access on POCO X3. My favorite one is Viper4fx that will bring the extended equalizer for your phone, You can disable dynamic refresh rate with Magisk module, KCAL, bypass thermal throttling, Custo0mize, and so much much more you can do.
Tutorial Root POCO X3 NFC
Make sure you've UBL and TWRP installed, for this case I'm using Orangefox Recovery. But the steps are always the same.
Android 10
Android 11
Choose your Magisk, if you using A10, download the first one, if you in A11, choose the second one.
After you've downloaded it, Now reboot to TWRP by shut down the phone, and press the "Power button" + "Volume Up" at the same time until booting to TWRP.
In TWRP, You can backup "boot" & "dtbo," so if you are facing with bootloop just restore these 2 files and you'll solve it.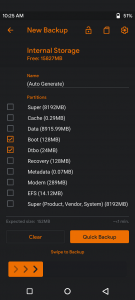 Now hit on install
Browse to the "Magisk.zip" file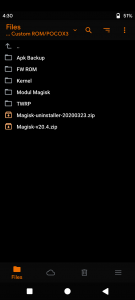 Hit on it.
And Swipe to Flash.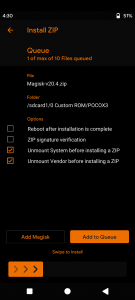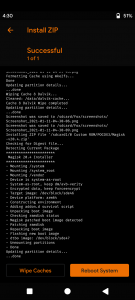 Clear Cache and Dalvik
Reboot System
Done
If you stuck on the "POCO" logo that means your phone is bootloop LOL. All you need to do is back again to TWRP and restore "boot" & "dtbo" or install "Magisk Uninstaller".
After booting into the system, you can check the Magsik app is installed or not, if you have not found the app, you need to install the "Magisk.apk" you've downloaded before.
Congratulation. You have successfully ROOT your POCO X3 NFC (Surya/Karna), Now you can use the root access for what do you want. If you have a problem with this tutorial, please drop your comment below. See you next time,
Neko