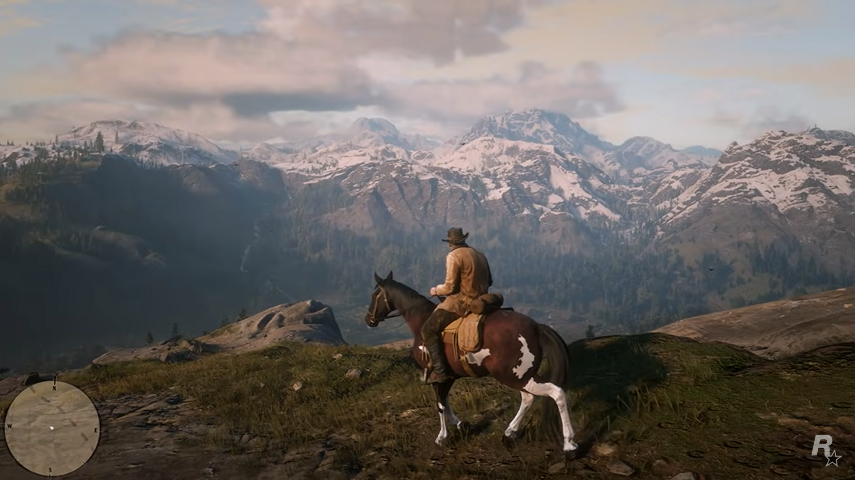 Red Dead Redemption 2, or RDR2, is an open-world action game with adventures. While it's available in 1st or 3rd person point of view (POV), the game features a made-up version of the Southern US, Midwestern, and Western in 1899.
You may choose to play single-player or multiplayer. Notwithstanding, you need some tips and tricks to make the most of RDR2. We recommend Red Dead Redemption 2 aimbot when playing with multiple players online.
After grabbing the tools, learn the game and hit the ground running. Let's help you out below.
Where to Start in Red Dead 2?
Explore the environment. This can be your first task in Red Dead Redemption 2. RDR2 is an open-world action game with a vast environment. You must understand and familiarize yourself with your environment before starting your adventure.
Nurse your horse, from feeding to caring. Learn the rules and laws in the game. Furthermore, understanding Arthur's course stats is easy. Knowing how they're depleted and replenished is key to surviving in the Old West.
Tips and Tricks to Enjoy Red Dead Redemption 2
Once familiar with these, you're ready for the big action adventure RDR2 offers. But let's share some tips and tricks here to help you more.
Increasing Dead Eye
Deadeye in RDR2, when activated, puts your enemies in slow motion. This allows you to target and kill them in swift succession. If your Dead Eye bar is low, this hack may not work well in your game.
To increase your dead eye bar, shoot objects around you as you progress in the game. Another way to fill up your Dead Eye bar is by chewing tobacco. Your satchel always contains them. So, whenever you need to refill the Dead Eye bar, reach for your satchel and grab a stack.
One good thing about the dead eye is that you can activate it between battles too. However, it does not auto-refill. So, make sure you monitor and refill the dead eye.
Go For Perfect Pelts
The pelts you collect from animals can be sold or used to craft new equipment. It makes sense to go for a perfect pelt to achieve both purposes.
However, getting the perfect pelt is difficult unless you hunt pristine animals. Also important is what kind of weapon you use for which animal. For small animals, you'll need to craft small game arrows. The Varmint Rifle does the perfect job for medium animals. But for larger animals, you need to use a both-action rifle.
And finally, for massive animals, a sniper rifle is advisable. Always aim for the head or neck of your target.
Upgrade the Medicine Wagon
Each camp has a contribution bin representing the funds of the gang. The ledger by the bin allows you to purchase a few camp upgrades. You'll find the medicine wagon, tents, and travel supplies like a boat, map, etc.
Upgrade the medicine wagon first. That goes a long way in sustaining you in the game. Furthermore, you can access more upgrades by grabbing one or more Leather Working Tools.
Don't Be a Debtor
Pay off your bounties as soon as possible. You get a bounty whenever you commit a crime (accidentally or not). Crimes committed in some regions make it hard for players to revisit that region in the future.
Your reputation in the game is also a factor for survival; instead of killing people and worsening a crime, surrender or stay clear as they inspect the area. After that, visit the closest post office and clear off your bounty.
Mark Your Destination as Your Travel
Red Dead Redemption 2 has a very vast map. For this, the fast travel feature is enabled in Chapter 2 after upgrading the lodgings of Arthur.
Like setting a destination on Google Maps, select a destination on the map. This makes traveling hands-free easy as it enables the photographic camera and provides you with the fastest route.
Marry Your Gear and Horse
As an action-adventure game, you're prone to face attacks or hunt animals. So, ensure your gear and weapons are always close to your reach.
Your horse should also be your next companion. If you need to catch up with a game in the forest or try to run away from the enemies, then your horse will come in handy.
Conclusion
Among the tips and tricks listed in this write-up, the ultimate and trusted trick to enjoy your experience in RDR2 is exercising patience. Don't fast-forward to the end of the storyline.
Explore your surroundings, pay those debts, make fried with your horse and keep your gear handy. All these tips and tricks will boost your performance and survival in Red Dead 2.