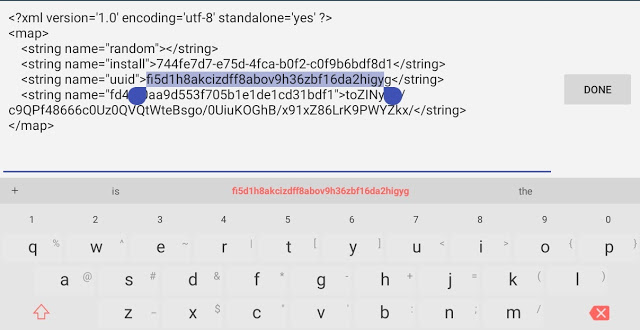 Delete or Create Unlimited Accounts on PUBGM Kr/Jp
Hi survivors!!!
Wanna try your luck from PUBG Mobile Korea//Japan?
I guarantee your luck will increase rapidly XD
To open supply on PUBG Mobile, you'll need to purchase some UC (Unknown Cash) or by using a crate box. You can get a create box by completing the missions or events.
But in PUBG Mobile Kr Jp, there's one more item to open the create supply called "Donkatsu".
The donkatsu medal is using to open a crate in the shop, one time to open a supply need 4 donkatsu.
You can get free 2 donkatsu on a weekly login (Saturday and Sunday) reset next week.
If you get 3x chicken dinner on a week, you'll get 3 donkatsu, reset next week.
What's interesting's when the game updated, there are lots of events, free crate boxes, donkatsu, and others.
So I think, you need to make other accounts to claim it XD, but to make lots of accounts, you need lots of social media account like FB, Google Play Game, Line, Twitter, or Others that support to log in for PUBGM Korea Japan.
Yupp,,, We'll use the Guest Accounts XD
Suggestion:
If you have a rooted device, you can follow this step to make an unlimited guest account on PUBGM Kr/Jp.
Your Device is already Rooted
Have a File Manager/Explorer that supports to open Root Folder. (I'm using "Root Explorer")
Get the File Manager/Explorer that supports to open the "ROOT" folder. you can search "Root Explorer" on PlayStore
Log Out and Close PUBG Mobile Kr Jp
Open the "File Explorer" and go to folder root / data / data / com.pubg.krmobile / shared_prefs
On "shared_prefs" folder, search for "device_id.xml" open it with "text editor"
Look at <string name=uuid">xxxxxxxxxxxxxxxxxxx</string> . the xxx it's your guest account. so, to

DELETE

it, just change a word of that or rename it all and SAVE it
Open the PUBG Mobile Kr Jp and Log In with "Guest Account"
If you want to save this guest account and make another one, just backup the "device_id.xml" file.
So, if you want to log in with another guest account, just replace the "device_id.xml" with your backup file.
Suggestion:
That's the best method to delete or create unlimited guest accounts for PUBG Mobile Korea/Japan. The other way is by changing the "Device ID", but I think this's a fast way because you don't need to reboot the device.
Have a problem?
Type in the comment section.
See you next time!
Neko