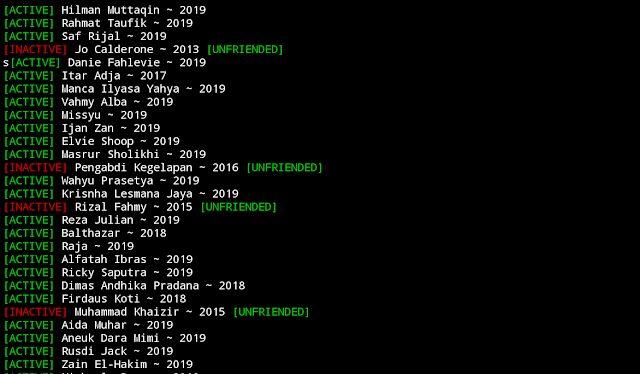 How to Remove Inactive Facebook Friends at Once with Termux
How do you delete/remove friends who have not been active on Facebook for a long time? a question that is often asked by facebook users.
It would be very difficult to unfriend them one by one right?
Removing a lot of friendship on Facebook is indeed not an easy thing.
Moreover, we have to see when was the last time they used their account.