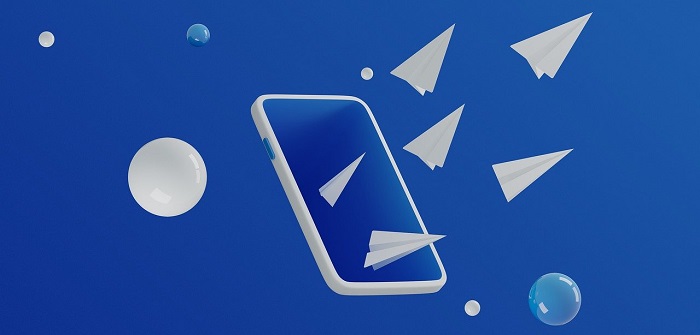 Lately, a lot of people installing Telegram to avoid the latest policy of WhatsApp. As you know, But if you wanna migrate from WA to Telegram, you need to migrate your chat also.
In this case, actually, I don't mind with this policy from WhatsApp, I also use the Facebook app LOL. even I do not really care about it, but somehow many people are frightened as a spread on the internet, most of them will move to the telegram application.
WhatsApp Messenger, or simply WhatsApp, is an American freeware, cross-platform centralized messaging and voice-over-IP service owned by Facebook, Inc. It allows users to send text messages and voice messages, makes voice and video calls, and share images, documents, user locations, and other content. Wikipedia
Telegram is a freeware, cross-platform, cloud-based instant messaging software and application service. The service also provides end-to-end encrypted video calling, VoIP, file sharing, and several other features. It was initially launched for iOS on 14 August 2013 and Android in October 2013. Wikipedia
Yup, they are not a lot of different, they just chatting application actually but has some different features. here are some advantages between WhatsApp and Telegram apps.
WhatsApp vs Telegram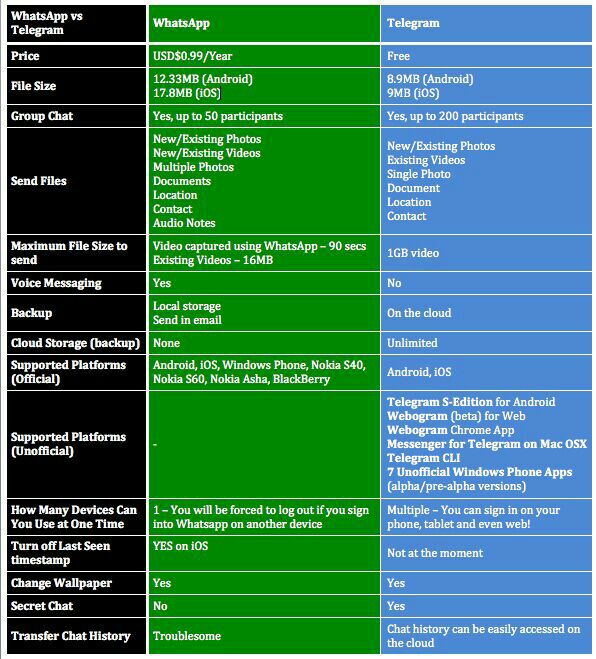 Secret Chat that can destroy itself.
Sharing various file formats with sizes up to 1.5 GB, this is much larger than Whatsapp that can only send 160 MB of the file.
Accessible from multiple devices without having to route to the main device (smartphone). Doesn't require the main device to always on.
A supergroup that can accommodate up to 10,000 members per group. A channel capable of accommodating an unlimited number of users.
A telegram bot, which is actually a Telegram account that can be programmed to perform certain tasks. (Actually, this is my favorite LOL)
And WhatsApp also has several advantages over Telegram such as:
The largest user base is more than 1 billion monthly users compared to 100 million Telegram users making it easier to get Whatsapp users than Telegram users.
Chat backup facility and can be integrated with Google Drive.
YOU CAN MAKE SNAP!!!!!!
Tutorial Export WhatsApp Chats to Telegram
So, if you wanna move all of your chat with your beloved friend from WhatsApp to Telegram, just follow this tutorial below.
First, open WhatsApp
Open one of your chat with your friend that you wanna export Telegram
Tap at the 3 dots of top-right
You'll see some option
Hit "More"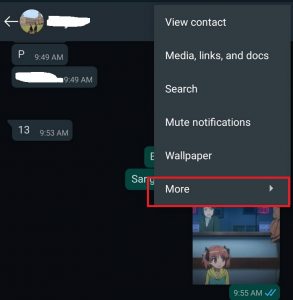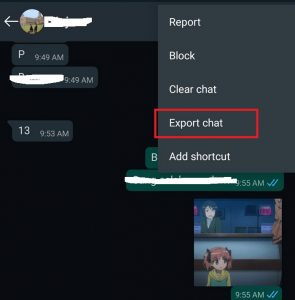 You'll face 2 options, Export with Media or not (including image, etc…), Then select "Telegram"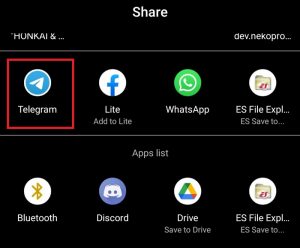 Then just select your contact (Same as the WA contact)
Just tap "Import"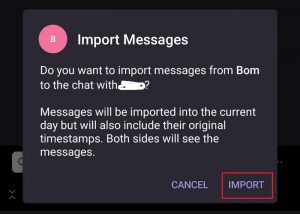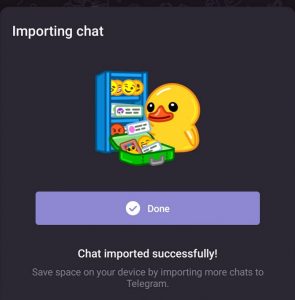 Well done, now the chat from WA is successfully moved to your Telegram account, That's how to migrate WhatsApp chats to Telegram. If you have any problems, just drop your comment in the comment section below. I'll help you as fast as possible.
Neko