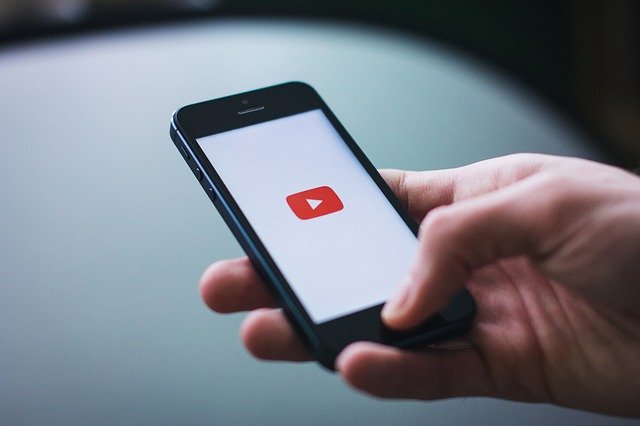 Video may be one of the most popular media nowadays, but for iPhone users with iOS system operations may be somewhat confused when downloading videos on their iPhone. Or many of them who do not know how to download videos on the iPhone.
Well on this post, I will share some ways to download videos on your iPhone, be it from YouTube, Facebook, or from other websites.
How to Download Youtube Video on iPhone
In the previous post, I've explained how to download a YouTube video on all OS very easily, you just copy the URL of the video you want to download and then paste to savefrom.net, read the full article how to download youtube video.
McTube
First, present the McTube iPhone. This app is quite popular as a video downloading software on Youtube. This Software has the ability to select video quality manually and easily. That's one of McTube's advantages over other similar apps.
Documents by Readdle
Documents by Readdle You can use to download HD videos directly from Youtube to iPhone devices. Various video formats and other media files you can download using this app. In addition to being used to download videos, the app can be used to import documents from a computer, WebDav, cloud, or other Apple devices. This app can be found in the App Store for free.
How to Download Facebook Video on iPhone
For those of you who want to download videos from Facebook on iPhone, actually the same way above, just copy the link of the video you want to download from FB then paste the links to savefrom.net or other video download sites, read more How to save and download videos from Facebook.
How to Download Video on iPhone
Look, actually you can download a video from your browser from any sites. for example to download a movie. Just search the name of the movie and you can download it easily on the web that provides it. But I would recommend some applications that could help to download videos on iPhone.
Free Video Downloader Plus
Furthermore, there is a Free Video Downloader Plus. This app is much loved by iPhone users because of its ease in the movie download affair. What's more, you can download many video lists in just one download. Free Video Downloader Plus You can make the option of selecting a Video download application.
Titan Downloader
Next, there is an application called Titan Downloader that can download videos easily, lightly, and simply. A wide selection of video quality you can choose as you wish.
Myvid Video Downloader
In addition to the above application, there is a video download application called MyVid Video Downloader. This app is very helpful for your iPhone or iPad users.
iBolt Downloader
Well, for those of you who just want a video download feature, it does not hurt to use this one application. The app is also very lightweight and efficient, very fitting with its name.
Video Downloader Pro
How to download videos on the next iPhone is using Video Downloader Pro. The app offers tons of advantages for you. For example, the ability to download, choose Video Quality and share to social media.
Total Files
How to download videos on the last iPhone is using an app called Total Files. You can easily download videos, create playlists of your favorite videos, and also have a built-in video search feature. You can also still download videos when Your iPhone is locked. The app is also free from ads so you can stay comfortable while you're operating.
MyMedia – File Manager
The app allows you to download video files or open them directly when entering the video URL into the app. Select Open if you want to open, or Download the File to download to Your iPhone.
That's some ways to download a video from iPhone, you can usee it for download the videos from Youtube, Facebook, or other websites 🙂
See you next day, Neko