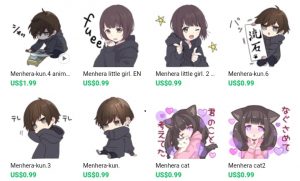 Hello there! How are u? Wanna try cool trick? Let's download all of the premium LINE stickers for free! Of course, you should use the sticker for WhatsApp o Telegram. If you wanna use for Line, then you need to buy it XD support the author.
LINE is a freeware app for instant communications on electronic devices such as smartphones, tablet computers, and personal computers. Line users exchange texts, images, video, and audio, and conduct free VoIP conversations and video conferences. Wikipedia
it's same like WhatsApp and Telegram 🙂
The Line is also known for its numerous stickers. But to get it, you've to pay first, and the price is not expensive. But if you want to change it to sticker WhatsApp, then you can try in the following way
How to Download All Line Sticker for Free
Open "https://store.line.me/home/en" and search for a sticker that you want to download
Have you chosen it?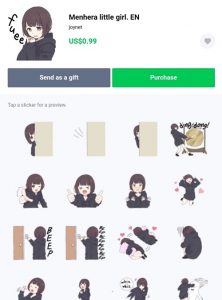 Now look at URL, then "Copy" the "ID" of sticker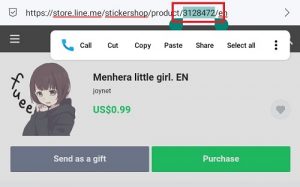 Open "http://dl.stickershop.line.naver.jp/products/0/0/1/id/iphone/stickers@2x.zip" in the new tab
Replace "id" with the sticker ID that you've copied before
Example: "

http://dl.stickershop.line.naver.jp/products/0/0/1/128472/iphone/stickers@2x.zip

"

Then Enter and download it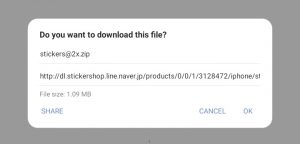 It will give you a Zip file containing the PNG stickers! Then you can convert it for WhatsApp
How to Convert Line Sticker to WhatsApp Sticker?
To be able to use the LINE sticker for WhatsApp, actually, you need to create it with an application called "WhatsApp Sticker" first, but you can use the 3rd applications like "WA Sticker Maker"
Get any application of "WhatsApp Sticker Maker" on PlayStore or AppStore if you an iOS user, I'm using "StickerMaker" by Ido Ideas. Click here
Install and Open it.
Click on "+" button and type your "Sticker's Name" and "Creator's Name", You can use your name or whatever
Select your LINE stickers that are already extracted, you can select multiple stickers
hit on "ADD TO WHATSAPP"
Wanna try it? Drop a comment below if you meet any problem. Neko